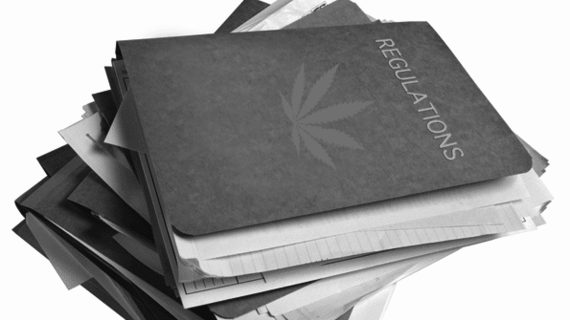 Nearly half of all states in the U.S. have some form of cannabis legalization on the books, but that has not been enough to protect businesses from prosecution by both local and federal authorities. Broad and undefined state laws have allowed the industry to grow very quickly in many parts of the country, but have left businesses with little-to-no direction as to standards for legal compliance. This has left them out in the open with insufficient legal protection. While the freedom of broad laws allows a large amount of expansion and innovation, only comprehensive regulation provides legal protections for companies in the cannabis space.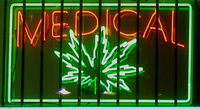 In recent months several medical cannabis dispensaries across the state of Michigan have been shuttered, and because of the vagueness of Michigan's cannabis law there is little these businesses can do to stay in business. With no state-wide standards for what constitutes a legal operation local officials and individual police departments have the authority to make final decisions on what is and is not acceptable - and they have no obligation to inform the business of these restrictions before raid, arrest, and shut-down.
This is why the Michigan Responsibility Council is trying to put a ballot initiative before voters this year to institute sensible regulations for the Michigan medical cannabis program.
"We've come to the conclusion that we have to walk before we run," said Paul Welday, who chairs the MRC. "We have to fix what's broken before we start to add on to a system that needs our help. And that's what we're going to go."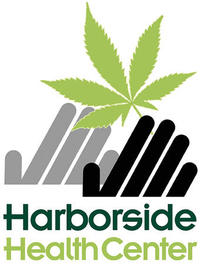 Even California - a pioneer of medical cannabis legalization, and the largest legal cannabis market in the country - is feeling the effects of undefined laws. Hundreds of dispensaries have been closed in and around Los Angeles alone. These are closures that may have been avoided if the business owners had known what constituted an illegal operation, and could have pointed to statutes to prove they were operating within the law. Most dispensaries do not have the resources of Harborside Health, which has successfully defended itself against several attempts at shutdown from a U.S. attorney that has recently stepped down, and raids and legal challenges are unrecoverable obstacles in many cases.
Over-compliance is often a defense against this sort of legal action, but with an underdeveloped regulatory framework what can a business claim to be compliant with?
A pair of bills making their way through the California legislature aim to set down regulations for the medical cannabis industry in advance of next year's likely ballot initiative to legalize adult-use.
"The legalization discussion has definitely changed the tone of the conversation," said Natasha Minsker, who directs the ACLU of California's advocacy office in Sacramento. "There is real potential a legalization initiative will set the tone for regulation and taxation, and if the Legislature wants to be involved, now is the time."
Bringing state and local officials to the table to develop a set of regulations that work for all parties is the best way to create an environment where state-legal cannabis businesses can operate without interference. Yes, sometimes regulation can lead to extremely restrictive environments like those currently in Illinois, Minnesota, and New York. That's all the more reason for leaders in the cannabis industry to take an active role in shaping law, as has become the case in Colorado and Washington. Expertise and experience is on our side, and we have to be vocal and ensure that our voices are heard when laws are made.
This is why it's encouraging to see that industry leaders recently met with the attorneys general of 20 states to come to a consensus on industry best-practices and standards that made sense for both businesses and for government. National standards agreed upon by both business and law enforcement set a baseline for future cannabis laws, ensuring that customers, communities, and businesses are all equally protected.
This industry cannot be resistant to regulation. It must set standards and be over-compliant to those standards. That is the pathway to safety, peace-of-mind, and a bright, sustainable future.
Calling all HuffPost superfans!
Sign up for membership to become a founding member and help shape HuffPost's next chapter