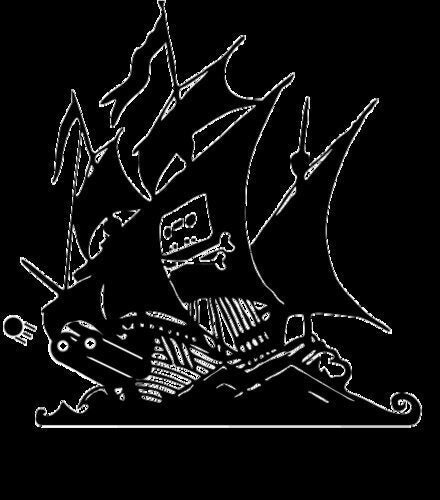 Anonymous, an activist hacker group that has been disabling websites in a show of support for WikiLeaks, claims that Facebook has just banned its page.
Anonymous tweeted via its "Operation Payback" Twitter account, @Anon_Operation, "FACEBOOK JUST BANNED OUR PAGE," with a screenshot of a notice from Facebook that its page, "Operation Payback" was "removed for violating our Terms of Use." (See screenshot below)
A Facebook Page is a distinct presence used solely for business or promotional purposes. Among other things, Pages that are hateful, threatening, or obscene are not allowed. We also take down Pages that attack n individual or group, or that are set up by an unauthorized individual.
Operation Payback describes itself as "an ongoing campaign by Anonymous against major anti-piracy & anti-freedom entities." Recently, MasterCard, Visa, PayPal, Sarah Palin, Joe Lieberman, and WikiLeaks founder Julian Assange's Swedish prosecutor have all been targeted by the group.
Although several Facebook Pages with the name "Operation Payback" remain on Facebook, including Wikileaks "Operation Payback" and Operation Payback - Julian Assange is a hero not a criminal, it is not clear that these are affiliated with Anonymous.
While companies like MasterCard, Visa, and PayPal have cut ties with WikiLeaks, Facebook has thus far allowed the website to maintain its presence on the social networking site. With regard to the possibility that Facebook might remove WikiLeaks' Page, a Facebook spokesperson told ReadWriteWeb, "The Wikileaks Facebook Page does not violate our content standards nor have we encountered any material posted on the page that violates our policies."
Regarding Anonymous' allegations that Facebook removed its Page, a Facebook spokesperson told HuffPostTech:
We take our Statement of Rights and Responsibilities very seriously and react quickly to reports of inappropriate content and behavior. Specifically, we're sensitive to content that includes pornography, bullying, hate speech, and threats of violence. We also take action on content that we find or that's reported to us that promotes unlawful activity. The goal of these policies is to strike a very delicate balance between giving people the freedom to express their opinions and viewpoints even those that may be controversial to some and maintaining a safe and trusted environment.
LOOK: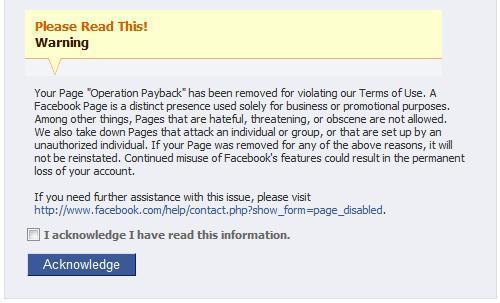 Popular in the Community