We were sitting at an airport gate waiting to board, and my sweet then-3½-year-old daughter was chanting and pointing as she looked out the big window. The excitement was overwhelming to witness, and I got emotional at the sound of her voice. We were about to go on our first family vacation.
Families like mine don't usually go on vacation. We spend a lot of time in hospitals and doctors' offices. My daughter Xiomara is one of millions of Americans with complex medical needs. Because of her chronic lung disease, she relies on a tracheostomy tube, a ventilator and supplemental oxygen to breathe. She also has a feeding tube for all her nutrition intake; she has weekly therapy sessions to help her learn how to walk, eat and speak; she relies heavily on her medical stroller to get around.
Even at her healthiest, the logistics of navigating public spaces with all her medical equipment and supplies is challenging. Just leaving the house with Xiomara requires hours of preparation. For local businesses that we haven't visited before, I need to call and ask if they are accessible — really accessible, because "only a few steps" is not accessible. I look at photos online to ensure that Xiomara's medical stroller will be welcome. If I'm not sure, I sometimes visit a location before taking the whole family. I have to make sure the elevators are working, the doors are wide enough, the ramps are unobstructed and accessible parking spots are plentiful.
I do all of this — every single time — just to go to an unfamiliar restaurant, store, children's theater, playground. And even with this careful planning, sometimes we reach our destination and find some unexpected obstacle. When this happens, we have no choice but to turn around, feeling humiliated and dehumanized at being excluded, just because Xiomara requires the use of a medical stroller.
I understand that not everyone needs to think about accessibility. Until very recently, I had no idea how inaccessible many public spaces are and the limits that places on millions of Americans every single day. Xiomara has shown me her world, and I want to be able to show her how much larger it could be.
That is why, for the first time in her life, Xiomara was about to get on an airplane.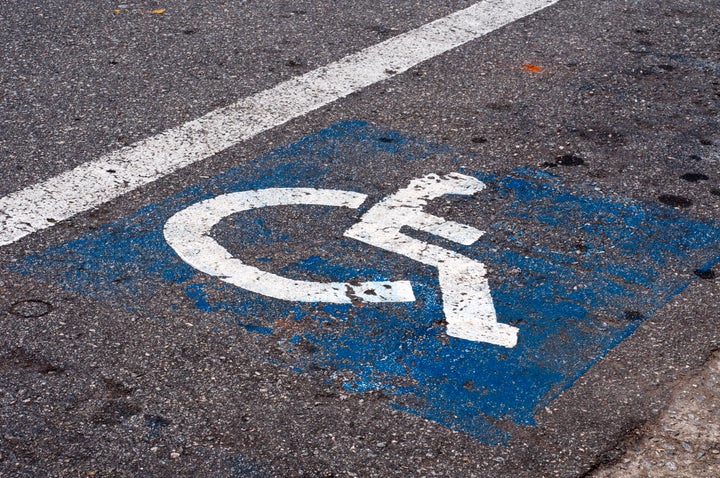 Give Kids the World Village is like an accessibility utopia. Everywhere we went, we found clearly marked ramps at the entrance (and not way at the back of the building by the dumpsters), large working elevators, wide doors and hallways, curb cuts on every single corner, spacious seating at the dining hall and — my personal favorite — companion restrooms.
Everyone was welcomed to every room and every activity. The staff members were knowledgeable about disability issues and sensitive to medical needs. Xiomara's feeding tube, dependence on supplemental oxygen and ever-present huge emergency medical bag were no longer the defining parts of her identity.
All week, Xiomara participated in everything her big brother did. She played mini-golf, rode the carousel, used the swing at the playground and played in the swimming pool. She didn't have to wait on the sidelines as usual while I desperately tried to convince her that was just as fun. I didn't have to explain to my son why his sister couldn't play with him. She was there, at his side, the whole time.
"Accessibility is about telling people of all abilities ― including my daughter and her friends ― that they matter and that they have a place in this world."
We were given a glimpse of a world where people with disabilities were valued as equal members of our society, a world that members of Congress are now threatening to put even further out of reach. While we were experiencing a world where disabilities were accepted, the House of Representatives was preparing to vote on a bill that would gut the Americans With Disabilities Act.
On Feb. 15, the day we returned home, we watched the House pass H.R. 620, a heart-wrenching attack on the rights of people with disabilities. This bill directly undermines the ADA, a civil rights law enacted 28 years ago today, by placing the burden on individuals with disabilities to make businesses comply with the law. Instead of placing the onus on businesses to proactively ensure equal access to public spaces, it would require individuals to notify businesses with specific statute violations and then wait for up to six months to see if business owners make "substantial progress" toward addressing the violations. That is six months that people with disabilities must wait to access a public space.
No other group in society needs to prove that its members deserve to access a public space, but that is exactly what H.R. 620 would do to people with disabilities. And with each passing day, we dread the possibility that a companion bill will be introduced in the Senate.
Let's shift the conversation and acknowledge that the limitations to potential are not the disabilities but the barriers that society puts in the way.
At the end of the day, accessibility is more than ramps, elevators, parking spots and bathrooms; accessibility is about community inclusion and basic human decency. Accessibility is about telling people of all abilities ― including my daughter and her friends ― that they matter and that they have a place in this world.
While our family vacation was designed to be a once-in-a-lifetime experience, I can't help hoping that the accessibility and acceptance we encountered would be an everyday experience for all of us.

Elena Hung is a mom of a disabled daughter, co-founder of the Little Lobbyists and co-chair of Health Care Voter.
Popular in the Community