WASHINGTON -- The campaign now known as Organizing for Action released a list of its donors on Friday, covering the first three months since the Obama reelection committee reorganized as a social welfare nonprofit.
The advocacy group announced a haul of $4.8 million in the first quarter of 2013. By comparison, in the first quarter of President Barack Obama's reelection campaign, he raised more than $46 million.
Since OFA is now a nonprofit under section 501(c)(4) of the tax code, it is no longer required to disclose its donors and can accept unlimited contributions from any source. This freedom from scrutiny for a group linked to the president has brought harsh criticism from campaign reform groups and transparency watchdogs. OFA earlier announced that it would disclose donors who gave more than $250 on a quarterly basis and would refuse contributions from corporations and lobbyists.
In an email to supporters and a blog post on Friday, OFA Executive Director Jon Carson said, "Today, we released our first quarterly fundraising numbers at Organizing for Action, and I couldn't be prouder. In just the first few months of this brand-new organization, 109,582 supporters stepped up and invested in what we're building together -- from the grassroots up."
Small donors provided the bulk of the contributions, with $2.9 million of the $4.8 million haul coming from donors giving less than $250. Carson said the average donation was $44.
Very few donors gave more than $5,000, the legal contribution limit for the old Obama campaign. But the 26 contributors who did accounted for most of the money from the 1,428 donors whose names were actually disclosed. Those top 26 gave a total of $1.3 million, or 70 percent of the total from contributions of $250 or more.
A host of familiar Democratic donors contributed to OFA. Composer-activist Philip Munger was at the top of the list with a contribution of $250,000. Levi Strauss heir John Goldman and Oracle Corporation heiress Nicola Miner each gave $125,000.
Other top donors included hedge fund manager Orin Kramer ($75,000), tech CEO Ryan Smith ($50,875), businessman and vineyard owner Tony Crabb and his wife Barbara Grasseschi ($50,000 each), former Google employee Laura Debonis ($50,000), real estate executive Bill Freeman ($50,000), real estate investor Wayne Jordan ($50,000), public relations CEO Michael Kempner ($50,000), personal injury lawyer John Morgan ($50,000), Murphy Oil heir Charles H. Murphy III ($50,000), hedge funder Don Sussman ($50,000), writer and Democratic National Committee treasurer Andrew Tobias ($50,000), financial services adviser Imaad Zuberi ($50,000), lawyer Ercument Tokat ($40,000), IT services supplier Frank White Jr. ($30,000), rapper and activist Prakazrel Michel ($20,000), and the National Education Association ($15,466).
OFA has defined its purpose as continuing to engage Obama's supporters to push the president's second-term agenda. This has included grassroots organizing behind new gun regulations, immigration reform and a New York campaign finance bill backed by Gov. Andrew Cuomo (D).
Before You Go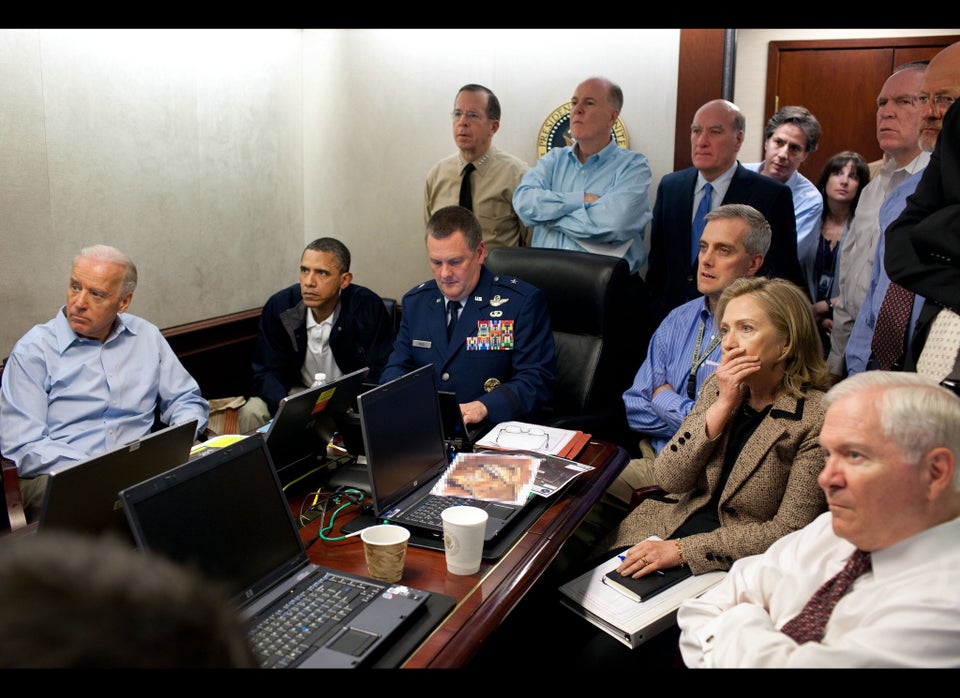 Most Iconic Photos Of Obama's First Term
Popular in the Community