The father of suspected Orlando gunman Omar Mateen says his son was not driven by religious ideology, but did grow upset after seeing two gay men kissing in Miami a few months ago.
In a statement to NBC News, Mir Seddique said his family was "in shock" after the shooting at a gay nightclub early Sunday morning. At least 50 people are dead and more than 50 are injured.
"We're apologizing for the whole incident," read Seddique's statement. "We weren't aware of any action he is taking. We are in shock like the whole country. This had nothing to do with religion."
He says his son got "very angry" when he saw two men kissing in downtown Miami a couple of months ago, and believes that was part of his son's motive.
Authorities say Mateen, an American citizen in his 20s, acted alone when he opened fire on patrons of Pulse nightclub. He was reportedly armed with an assault-type weapon and a handgun.
Later Sunday, CNN reported that Mateen made a 911 call during the attack, in which he pledged allegiance to the so-called Islamic State. It's not clear whether Mateen was in communication with the terror group, or whether it was aware of the plot or even of Mateen's existence. Shortly after these reports, however, an Islamic State news agency claimed responsibility for the attack.
This post has been updated with information about Mateen's 911 call.
Related
Before You Go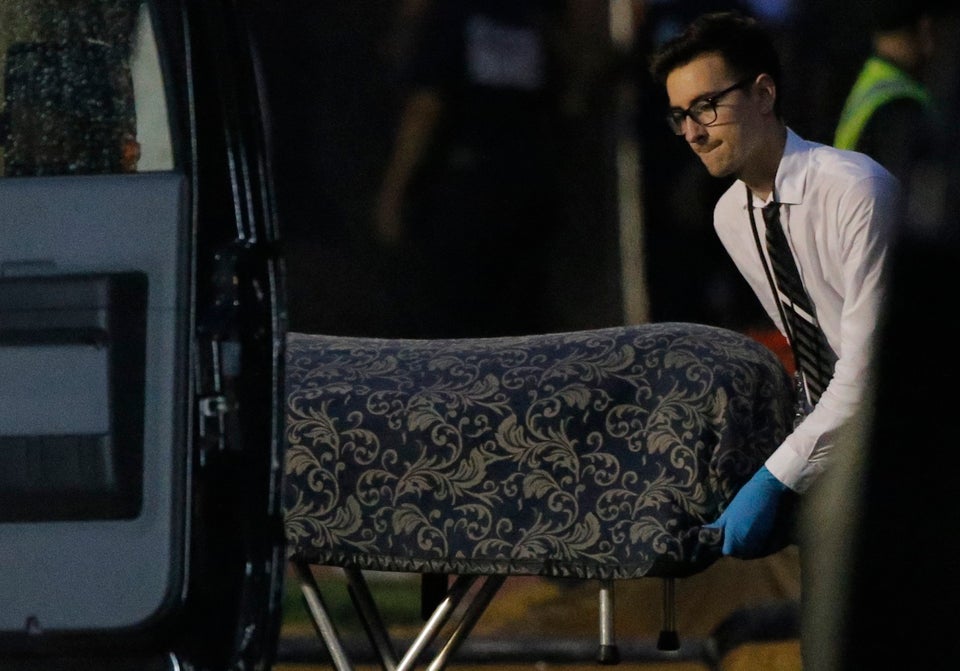 Orlando Shootings
Popular in the Community