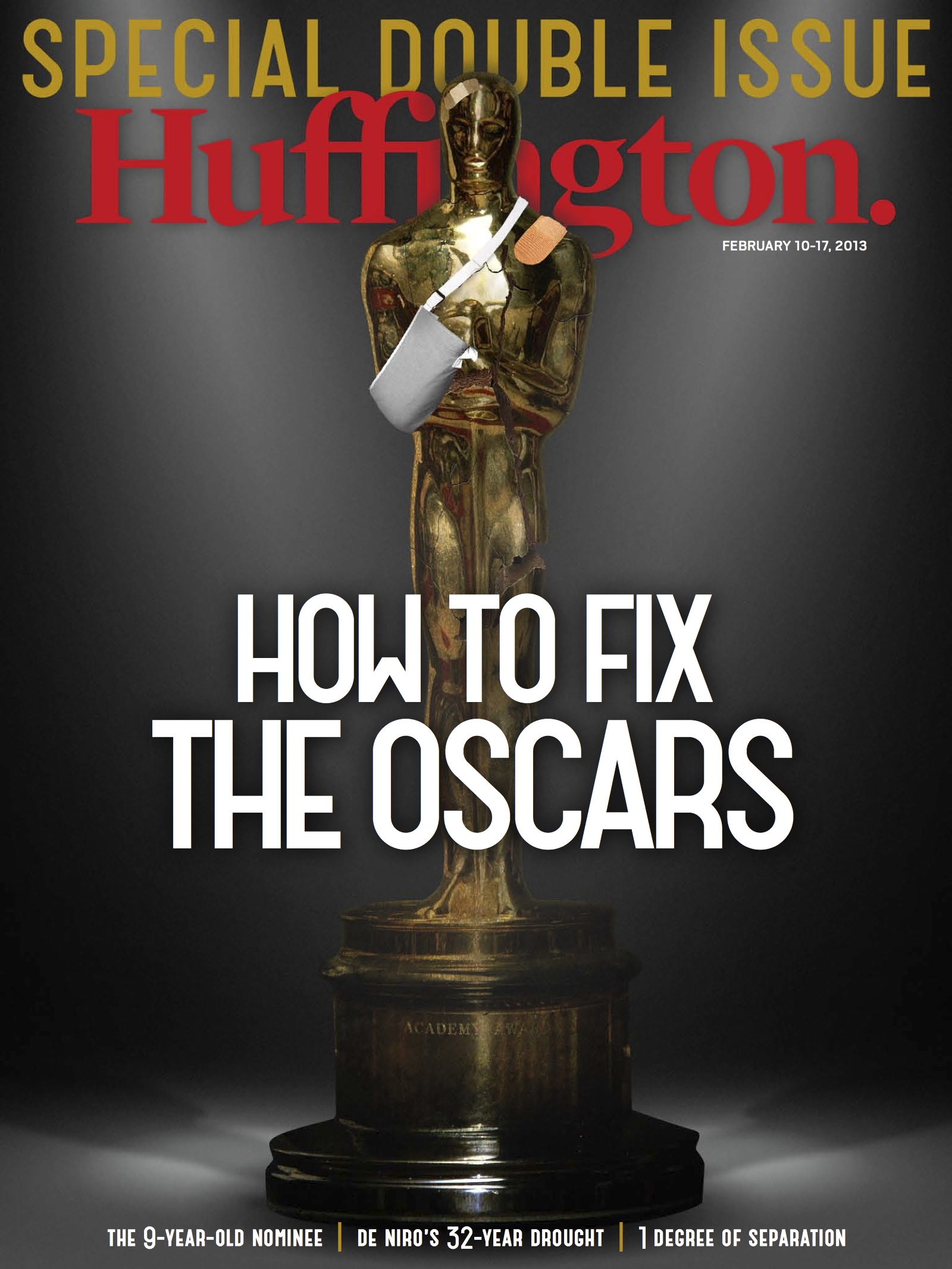 In this week's special issue, our executive entertainment editor Mike Hogan, in the course of mapping his own journey from Oscar skeptic to Oscar fanatic, describes the Academy Awards as "seductive yet infuriating, glamorous yet grubby, essential yet ultimately meaningless." It's a description that sums up our collective approach to Hollywood's biggest night: acknowledging (and poking fun at) its absurdist elements, yet embracing it all -- from the rambling speeches to the overdone song-and-dance numbers.

With viewership lagging among the coveted 18-to-49 demographic, and a laundry list of familiar gripes about the Oscars, Mallika Rao asks: how can the show be made better? Consulting a range of Oscar experts and enthusiasts, she presents a blueprint for improvement, point by point -- including the hosts, speeches, and an overcrowded Best Picture category. There's producer Bill Mechanic, who in 2010 told George Clooney, Sandra Bullock, Kathryn Bigelow, and their fellow nominees that the time-honored tradition of rattling a list of names "isn't just boring, it's the single most hated thing on the show." And if any of this year's winners are prepping acceptance speeches that flaunt their political awareness, here is Gay Talese's two cents: "Those in Hollywood who think they're very knowing on policy may want that, but I think it's stupid."

Elsewhere in the issue, Mike Ryan speaks with Quvenzhané Wallis, the 9-year-old who is the youngest ever Best Actress nominee, for Beasts of the Southern Wild (she was eight at the time of filming). As Ryan writes, "Funny thing: most actors won't admit to wanting an award. If you ask them whether they think they'll be nominated, most actors will wince -- actors are a superstitious lot -- and offer a few innocuous words about how privileged they feel to have worked with this or that director or co-star. But most actors aren't eight years old." Quvenzhané Wallis's answer when asked if she wants to win an award? "Yes."

Even in the movie world of larger-than-life characters and dreams come true, few scripts can rival Quvenzhané Wallis's real-life story: with no acting experience, she beat out more than 4,000 other girls for the lead in Beasts. As Wallis puts it, "I know it's something that you wouldn't expect, but it happened."

This story appears in the special Oscar issue of our weekly iPad magazine, Huffington, in the iTunes App store, available Friday, Feb. 8.
REAL LIFE. REAL NEWS. REAL VOICES.
Help us tell more of the stories that matter from voices that too often remain unheard.