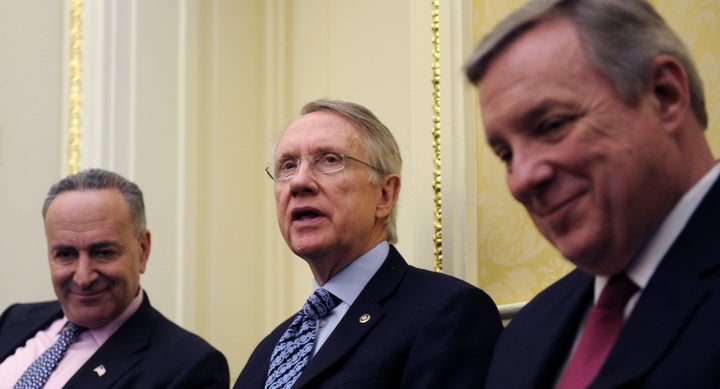 On the Senate floor Friday night, Sen. Arlen Specter (R-Penn.) announced:
The calls are mounting from one end of the political spectrum saying there are too many expenditures, and the calls are mounting on the other end of the political spectrum saying that there is not enough money being spent on the proposal which we are advancing here tonight.
That's a huge shift from where we were at the start of the week, and is part of the reason Senators were compelled to finalize a compromise and end their foot-dragging.
But this fight isn't over, and our calls are still needed.
The Senate is expected to vote on the compromise Tuesday after procedural votes today. Then, the House and Senate need to iron out their differences. The Senate compromise sacrificed billions for school improvements and aid to state governments facing massive layoffs and service cuts, to accommodate more tax cuts primarily for upper-income families. Paul Krugman estimates the Senate compromise costs 600,000 jobs.
Phone calls are best, because they get immediately tallied. But congressional phone lines have been overloaded at times. Keep trying!
If getting through on the phone is impossible, then send emails or write letters, using the contact information found at the above links.
Our voices are being heard, and we can't let up now.
REAL LIFE. REAL NEWS. REAL VOICES.
Help us tell more of the stories that matter from voices that too often remain unheard.