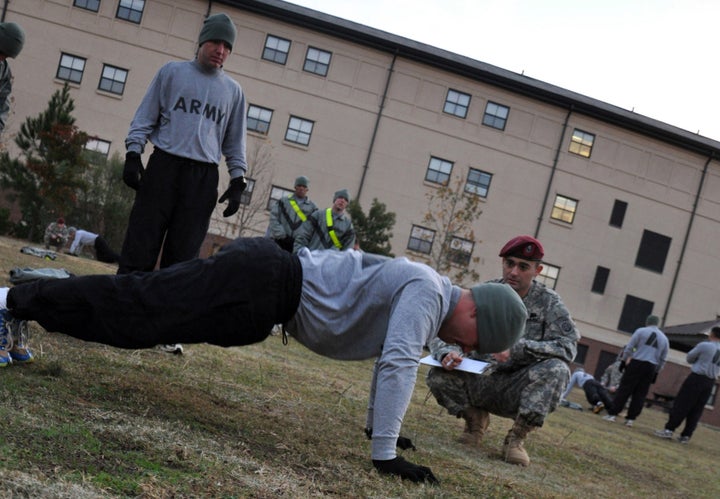 Growing ranks of the U.S. Army are no longer fighting fit -- they're fighting fat, the Washington Post reports.
But some soldiers' families say they are being unfairly targeted after serving their country, while others point to the nationwide obesity epidemic's toll on potential military recruits.
A 2010 Cornell study reported by CBS looked at the prevalence of out-of-shape potential recruits. The share of military-age men who couldn't meet the enlistment standard for body weight doubled over the previous 50 years, while the percentage tripled among women, the study found. The Americans unfit for duty in 2007 and 2008 could form their own army: 5.7 million men and 16.5 million women.
"This is not just an Army issue," Lt. Gen. Mark Hertling told the Times in 2010. "This is a national issue."
The U.S. military's biggest branch last year unveiled a a combat-readiness test that includes obstacle course running, running with a rifle, and moving sandbags on sleds to simulate pulling a fallen comrade of a battlefield, according to reports.
Related