In the wake of doping allegations against Denver Broncos quarterback Peyton Manning, one of the NFL's major corporate sponsors is standing behind him.
Papa John's on Tuesday issued a statement slamming the Al-Jazeera documentary that revealed that the NFL star may have obtained human growth hormone through an Indianapolis-based anti-aging clinic.
"Papa John's is aware of the speculation. During the course of our relationship, Peyton has represented himself, the game of football and Papa John's with the utmost honor and integrity," the pizza franchise said in a statement.
"Furthermore, he has been a trusted friend. It is a shame for all his hard work, to have one of the greatest comebacks against all odds, that he has to deal with these allegations."
The pizza chain has a multimillion-dollar endorsement deal with the NFL, serving as the "official pizza" for the Broncos and many other NFL teams, as well as sponsoring the Super Bowl.
Manning has denied the reports that he received performance-enhancing drugs through the Guyer Institute in Indianapolis, where he received treatment for an injury in 2011.
In the Al-Jazeera documentary released this week, pharmacist Charlie Sly claims that the clinic supplied Manning with human growth hormone, concealing it by prescribing it to Manning's wife Ashley.
Sly has since recanted his interview, and the clinic claims he only worked there as an intern after the incident. However, on Monday, Al-Jazeera released the audio recording of a clinic representative confirming to the news network that Sly worked there as a pharmacist in 2011.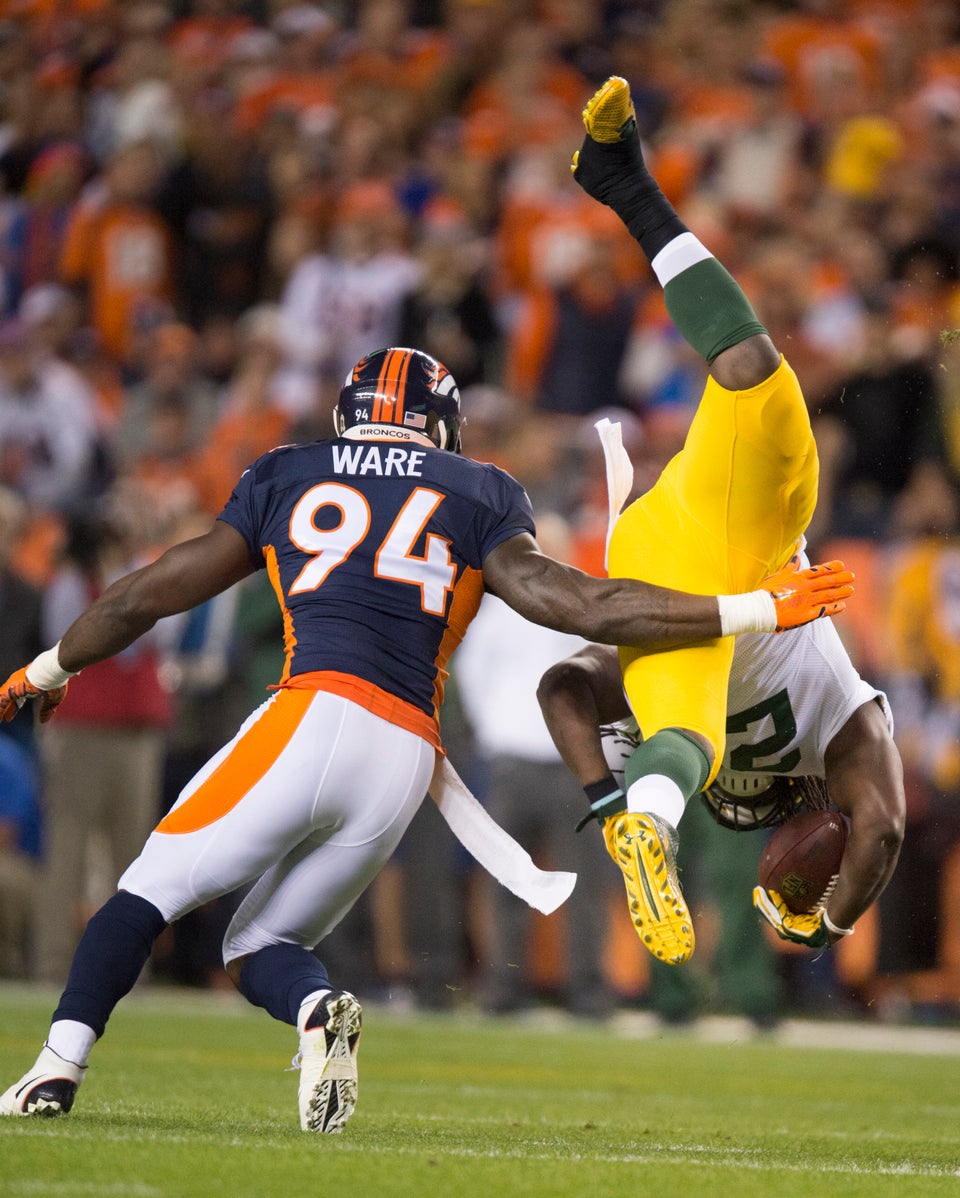 Amazing Photos From The 2015 NFL Season
Popular in the Community