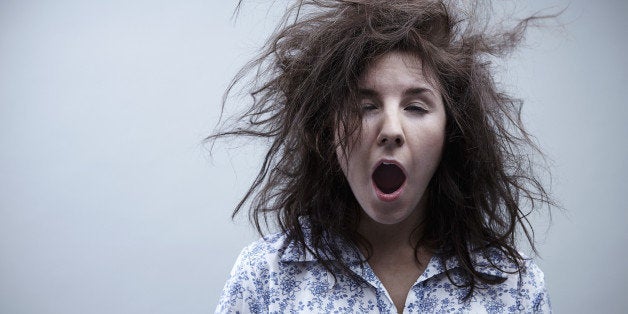 A Florida high school board member recently suggested a new dress code -- for parents.
During a meeting earlier this month, Broward County school board member Dr. Rosalind Osgood said she often sees parents wearing saggy pants and pajamas when they drop off or pick up their kids from Boyd Anderson High School in Lauderdale Lakes.
"We have dads showing up in sagging pants," Osgood said, according to an April 3 Sun Sentinel report. "It's hard for me to tell a child not to show up for school with hair curlers, pajamas or short shorts if they see parents wearing them. Parents need to lead by example."
Osgood admitted it would likely be difficult to enforce a dress code for parents, but said schools could address the problem during Parent Nights.
Broward County Public Schools spokesperson Cathleen Brennan told The Huffington Post Tuesday that she was not aware of any formal actions being taken at this time.
Osgood, however, told ABC News that she plans to host a community forum to discuss the issue later this year.
Earlier this year, dad and blogger Aaron Gouveia wrote about just how contentious an issue parents' clothing can be.
Gouveia explained that his wife was mortified that he doesn't get properly dressed to see off their son in the morning. "She told me she is HORRIFIED that I go out to the bus stop in my pajama pants. Because it's trashy. And because I do it, I'm trashy. Also, apparently I'm embarrassing myself, her, and my family by extension," he wrote.
Others, however, were all for the pajama look. "PJs are totally acceptable," wrote one HuffPost reader. "Working and raising kids is hard enough without adding needless additional laundry."
But that, of course, was just wearing jammies to the bus stop. It might be a different story when it comes to showing up at school.
Update -- 4/16: After publication, Broward County Public Schools spokesperson Cathleen Brennan clarified that she was not aware, specifically, of any formal actions being taken following Osgood's comments. An earlier version of this post said that she wasn't aware of plans to discuss the issue further.