We've long been a fan of photographer Robert McCabe here at HuffPost Travel. He's beautifully photographed Cuba (he published a book on his 1998 trip to the island entitled "Weekend in Havana"), Antarctica (his 1959 photos were turned into "Deep Freeze") and Greece (he traveled there as a Princeton undergrad in 1954 and spent a decade chronicling the country's landscape, people and architecture).
Now McCabe is opening up an exhibit at a former primary school in Patmos to showcase his photographers of the island taken over a 30-year period. The exhibit runs through August 25.
Take a look at a selection of the beautiful photos below.
Before You Go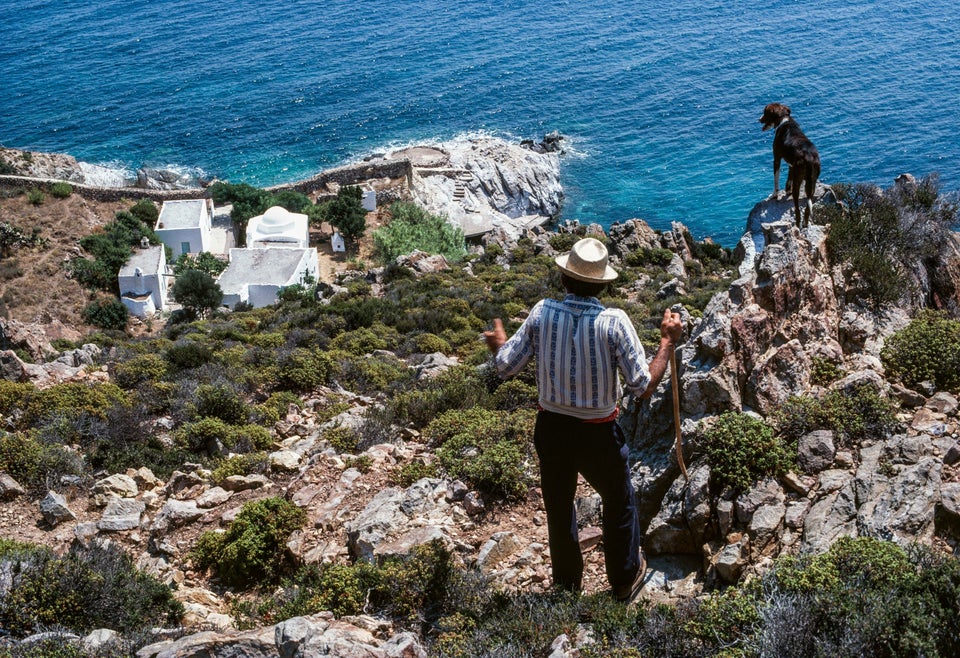 Patmos