Hannah Arsenault had her heart set on adopting a cute 2-year-old Jack Russell terrier mix she saw on the local shelter's website. Arsenault, 22, recently suffered a sexual assault and told the Lewiston-Auburn Sun Journal that she hoped the pup, named Jasper, would provide some much-needed emotional support.
The Greater Androscoggin Humane Society in Lewiston, Maine, says people can adopt animals on a first-come, first-served basis once they become publicly available. Arsenault planned to take off work and wait in line early Wednesday to be sure that she would be able to adopt the dog she had her eye on.
But on Tuesday night, she noticed that the organization had posted a photo of Maine Gov. Paul LePage (R) with that very same dog.
"I just saw him -- and then I saw Jasper and I saw him holding Jasper -- and I just started to cry," Arsenault told the Sun Journal. "I felt like they lied to me."
Shelter officials admitted they let the governor skip the line, hoping it would be good publicity to have him adopt from them.
"The governor walks in your front door and it sort of shifts things a little," Development Director Donna Kincer told the publication.
LePage spokesman Peter Steele said the shelter offered to let the governor take home the dog, which was renamed Veto.
"He just stopped in to see the dog," Steele said. "He was very pleasantly surprised when GAHS allowed him to take the dog home. Veto was pretty excited, too."
LePage has vetoed more bills than any other governor in the state's history, which prompted a response from the American Civil Liberties Union of Maine.
"The governor named him Veto because he is the mascot of good public policy, defender of the Maine people and protector of hard-working taxpayers from bad legislation," Steele told the Portland Press Herald. "He will have a more prominent role in the administration than Baxter [the governor's previous dog], perhaps even delivering vetoes to the second floor."
Before You Go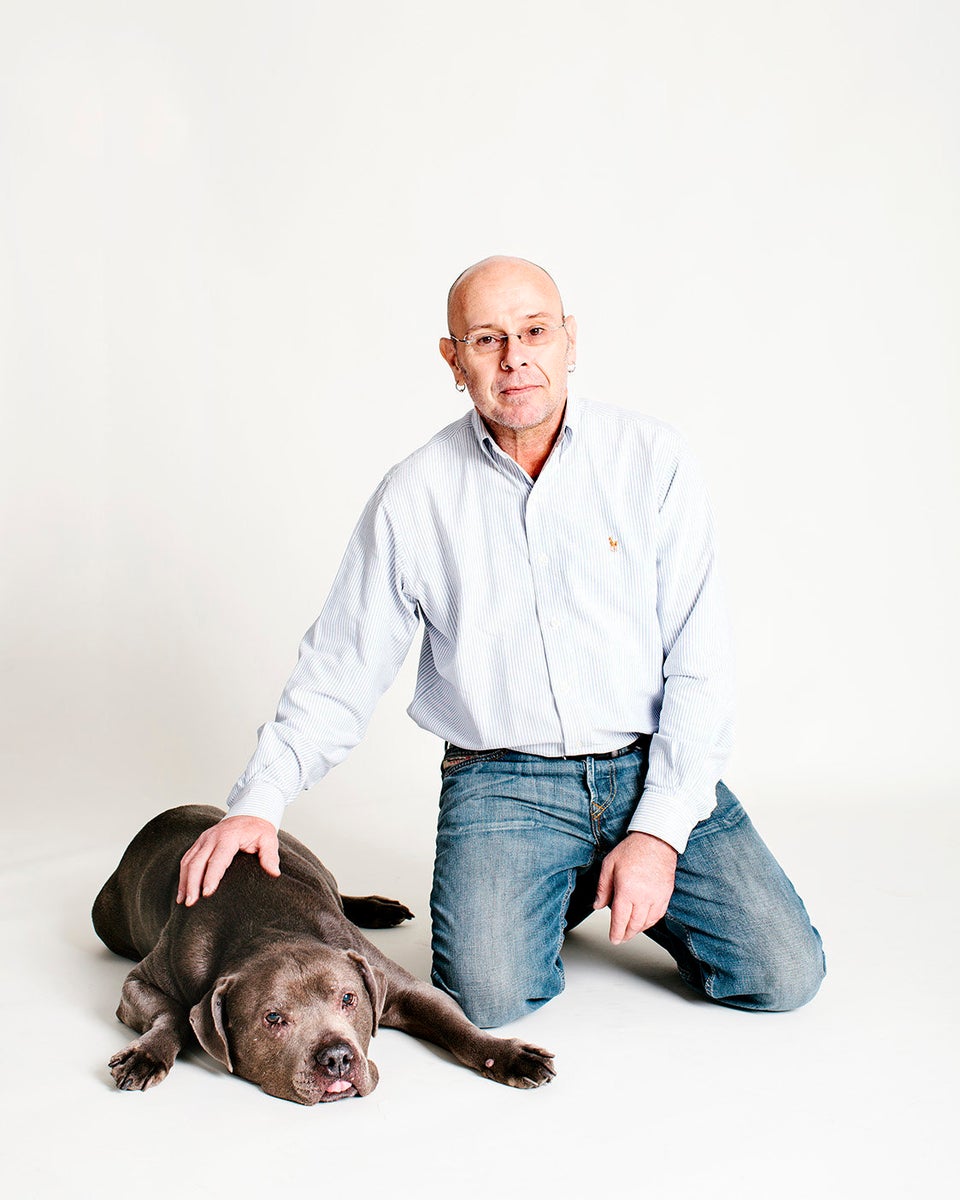 When Dogs Heal
Popular in the Community