WASHINGTON ― Speaker Paul Ryan (R-Wis.) took his hardest line yet against Alabama Senate candidate Roy Moore on Tuesday, saying Moore should step aside and that the allegations against him are "credible."
"He should step aside," Ryan told reporters during a House GOP leadership press conference. "No. 1: These allegations are credible. No. 2: If he cares about the values and the people he claims to care about, then he should step aside."
Ryan had previously taken the stance that the allegations of sexual assault and initiating sexual contact with women in their teens when Moore was in his 30s were "disqualifying, if true." But after another woman came forward to detail an aggressive episode where she says Moore grabbed her by the neck and forced her head toward his crotch when she was 16, and after Moore presented a less than convincing defense, Ryan is no longer qualifying his call for Moore to end his campaign.
Republicans all over the Capitol are struggling with the "Roy Moore question" ― whether they should hedge their support, whether they should simply say he's unfit to serve, or whether they should threaten to expel him from Congress if he wins.
Moore, meanwhile, has shown little deference to the Republicans calling on him to drop out of the race ahead of the Dec. 12 election, and President Donald Trump has yet to weigh in.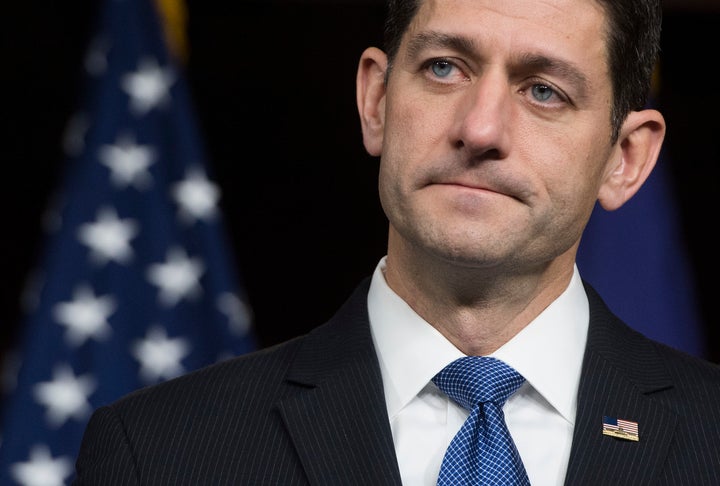 Popular in the Community