On Thursday, Shore responded to fans who have been publicly clamoring for him to portray the generation-defining at-home fitness guru, noting he's been "trying to make it happen" firsthand.
"I've noticed all the reactions to me playing Richard Simmons in a new biopic. So I reached out to him," the "Encino Man" and "Bio-Dome" actor wrote on Facebook and Instagram. "We've been playing phone tag (yes, he still has a phone). I'm trying to make it happen for you guys."
Shore then urged his fans to "be optimistic" and "hit up Hulu, Amazon, Disney, HBO and all the big producers" with their casting plea.
"I definitely can morph into this guy," he said. "I'll see you at the Academy Awards 2025."
Simmons rose to fame in the early 1980s as the energetic host of "The Richard Simmons Show," which emphasized personal health and fitness. These days, he's best remembered for his "Sweatin' to the Oldies" workout series, which can be found on DVD and streaming platforms.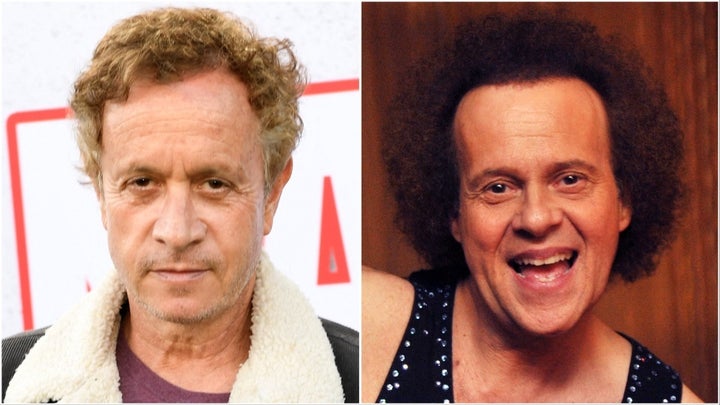 Since 2014, however, Simmons has kept out of the spotlight. In August of last year, a representative shot down claims about his well-being after a TMZ documentary, "Whatever Happened to Richard Simmons," raised concerns about his physical health and mental state.
"Richard is eternally grateful for the continuous outpouring of love and gratitude he has received from across the globe," publicist Tom Estey told the New York Post. "He is happy, healthy and living the life he has chosen to live."
As for Simmons, he chimed in with a no-nonsense note of his own, writing: "Thank you, everyone, for your kindness and love!"
Shore, meanwhile, has expressed interest in following in his "Encino Man" co-star Brendan Fraser's footsteps by mounting a Hollywood comeback. According to IMDb, his last two films have been voiceover projects. He's also stayed active with a one-man live comedy act, "Stick With The Dancing: Stories From My Childhood," and a podcast, "Jam in the Van."
In March, he told the New York Post's Page Six: "I do truly miss acting and I miss being on set. … Hopefully it happens. … It's about just dreaming and hoping."
"The directors and producers are the ones with the vision. Someone out there will say, 'You know what, we're going to do something you wouldn't expect — we'll put Pauly in this role that no one would expect,'" he added. "I know I'm going to get that call, and get that opportunity. That's what's it about."
Support HuffPost
The Stakes Have Never Been Higher
Popular in the Community