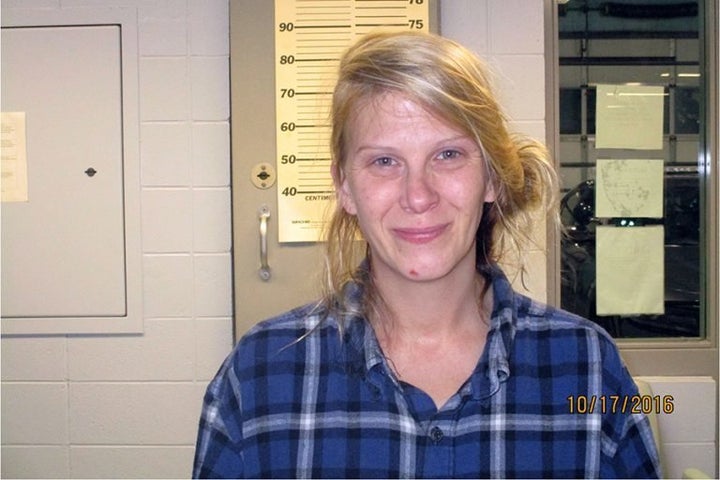 As protests go, this one was nutty.
A woman in Amherst Junction, Wisconsin, has been charged with disorderly conduct after she allegedly spread peanut butter on 30 cars that she believed belonged to Donald Trump supporters.
Turns out the cars actually belonged to members of the Tomorrow River Conservation Club.
Witnesses said 32-year-old Christina Ferguson stormed into the club meeting on Monday night, holding what a Portage County deputy's report described as a "family-size jar of low-sodium, creamy natural Jif," according to the Stevens Point City Times.
The suspect allegedly yelled at club members about how much she hated Trump before being asked to leave the meeting. Ferguson complied with the request.
A few minutes later, members started worrying that she might be doing something with that family-sized jar of low-sodium, creamy natural Jif. So they ran out to the parking lot.
A man identified in the official complaint as Mark Pearson told sheriff's deputies that he saw Ferguson spreading peanut butter on one of the members' cars. He yelled at her to stop and she walked away, only to enter a nearby apartment.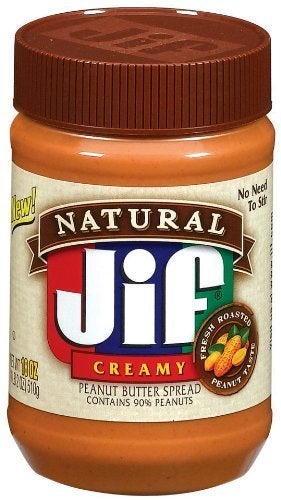 Deputies went to the apartment and attempted to question Ferguson. At first, a man at the apartment claimed she had been home all night and refused to let her talk with the officers, according to the arrest report. Ferguson finally answered the door and also claimed she had not left all night.
Officers noted her slurred speech and a "strong smell of intoxicants." Ferguson was also licking her fingers as she spoke, the report noted.
After Pearson fingered Ferguson as the alleged peanut butter spreader, officers said she admitted interrupting the meeting and spreading peanut butter on the cars.
Officers said Ferguson grew emotional as she explained how much she loved Hillary Clinton and hated Donald Trump. She then explained why she'd misused peanut butter.
"Peanut butter is better than fire-bombing," the officer quoted her as saying. She added that Trump wants to fire-bomb everybody in other countries.
Ferguson also told the deputies that people have been "terrorizing" her recently and it must be because they love Trump.
The officers pointed out to her that she had interrupted a conservation meeting, not a Trump rally. She allegedly said that she was sorry, but that she was "just fed up about the entire election."
Ferguson submitted to a breath test in the apartment and blew a 0.218, according to the report.
Officers took a family-sized jar of low-sodium, creamy natural Jif found in Ferguson's apartment as evidence. They also photographed peanut-buttered cars that were still in the parking lot, although many of the victims had already cleaned off their vehicles or left the premises.
Despite the mess and inconvenience, Portage County deputy Dan Kontos did see the bright side.
"Fortunately it wasn't chunky peanut butter, so vehicles didn't get scratched," he told the Stevens Point City Times.
Jail records do not show Ferguson's name, which suggests that, like her peanut butter of choice, she was out in a jiff.
Calling all HuffPost superfans!
Sign up for membership to become a founding member and help shape HuffPost's next chapter
BEFORE YOU GO
PHOTO GALLERY
Weapon Of Choice