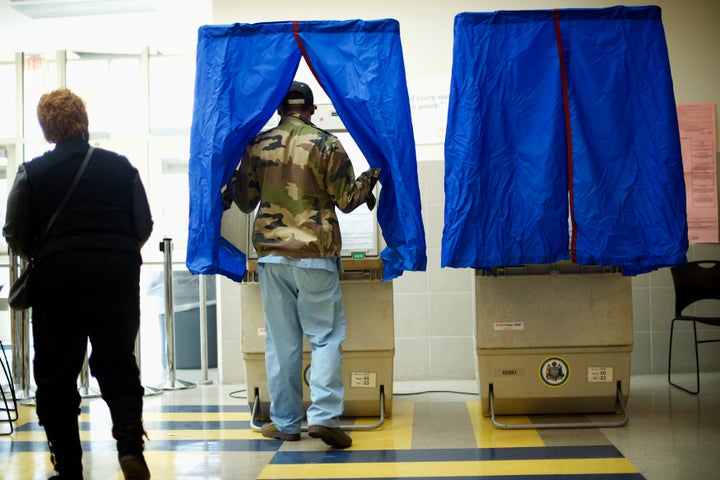 The bill would take effect in time for this year's presidential election in a state where Donald Trump has repeatedly claimed he will be the victim of voter fraud. He has provided no evidence to back that accusation.
Pennsylvania Democrats warned that the measure could lead to voter intimidation.
Poll watchers can intimidate voters by raising constant challenges at polling places, ProPublica reported.
"There's actually a risk that, in a more disorganized way, people are going to be showing up to the polls, they won't know the law, and they'll be engaging in discriminatory challenges," Adam Gitlin, counsel for the Democracy Program of New York University School of Law's Brennan Center for Justice, told ProPublica. "That can create the potential for a lot of disruption, longer lines because each voter takes longer to vote and potentially discouraging and intimidating voters from coming to the polls."
"If you are challenged on Election Day, do NOT leave without voting. At the very least, vote a provisional ballot."
Popular in the Community