To the delight of many viewers, a film about menstruation and period taboos won an Oscar on Sunday night.
Producer Melissa Berton added: "A period should end a sentence, not a girl's education."
"Period. End Of Sentence." is a documentary short that focuses on menstrual taboos for girls and women living in a rural village outside of Delhi, India. The documentary highlights how the stigma has forced many girls to drop out of school, prevented women from worshipping in temples and blocked them from gaining access to basic sanitary products.
The film, available on Netflix, details what happens to these taboos when a sanitary pad machine is installed in the village.
"We surveyed hundreds of women and men [in India] and some of the responses that we would hear about what menstruation is that really took us aback were women who had been menstruating their entire lives and literally couldn't tell us what a period was," Zehtabchi said during a Q&A after the ceremony. "They didn't know or understand why they would menstruate each month. In fact, they had gone their entire lives believing that they had an illness."
Since their documentary received an Oscar nomination, Berton added, their team has received thousands of requests to install sanitary pad machines in different communities across the world with the help of the non-profit organization, "The Pad Project."
"We received over 2,500 emails from all over the world saying we'd love a pad machine in this community and that community. It's really wonderful, and now we have to do the work of the nonprofit," Berton said at the press conference.
Zehtabchi added that they plan on using their Oscar to catapult the film and its mission into action.
"We're using this, here," she said, holding up the Oscar, "as a vehicle really for change and to really allow people to start the conversation about menstruation."
People on Twitter absolutely loved the heartwarming moment, applauding the filmmakers for breaking down period taboos on Hollywood's biggest night.
Everyone from actress Reese Witherspoon to author Cheryl Strayed and comedian W. Kamau Bell praised the documentary. Scroll below to read more reactions from Twitter users.
Before You Go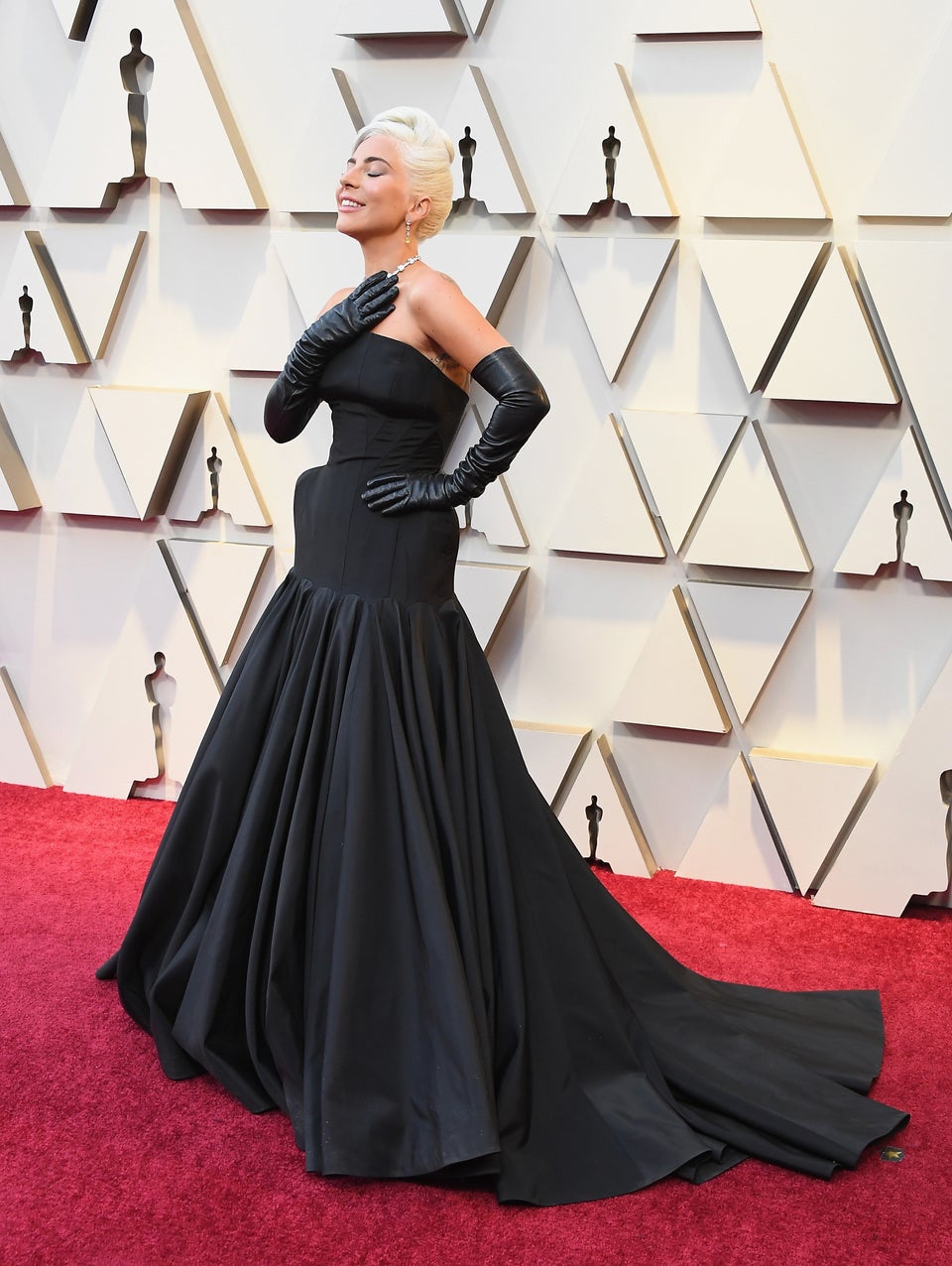 Oscars 2019: All The Best Dressed Celebrities
Popular in the Community