 "If Republicans had any brains they'd stay away from CPAC," King said. "The thought that he's being penalized because he sought to get the aid for Sandy relief is disgraceful regional bias. To hold that out against him shows a narrow-minded bigotry from the party."
On Wednesday, American Conservative Union President Al Cardenas explained that Christie's lobbying for a $60 billion aid package for Superstorm Sandy victims had been a primary reason for his group's decision to leave the governor out of the 2013 conservative confab.
"We felt that the governor's tone and attitude regarding this relief bill, which was really a pork bill, did not justify an invitation to the conservative conference and we took a pass this year," Cardenas said, according to the Washington Times.
King went on to defend the aid package and suggest that Cardenas' explanation made the broader GOP appear dismissive of the storm-battered Northeast. He also blasted fellow Republicans for holding up the final $51 billion aid bill -- which passed last month after weeks of delay -- saying that a vote against it should "disqualify anybody for president."
CPAC will take place in Washington, D.C., from March 14 through March 16. Christie's rejection was notable, as he stood as one of the GOP's few potential 2016 presidential hopefuls to be left off the list.
Speakers include Republican prospects such as Govs. Bobby Jindal of Louisiana and Scott Walker of Wisconsin, Sens. Marco Rubio (R-Fla.) and Rand Paul (R-Ky.), former presidential candidate and Sen. Rick Santorum (R-Pa.) and former Florida Gov. Jeb Bush (R). Another potential candidate, 2012 Republican vice presidential nominee and Rep. Paul Ryan (R-Wis.), was named as the event's keynote speaker. Former Republican presidential candidate Mitt Romney and 2008 vice presidential nominee Sarah Palin have also accepted speaking roles at the high-profile conference.
While King appeared upset at the ACU's decision, Christie brushed off the move on Thursday.
"Listen, I wish them all the best. They're going to have their conference, they're going to have a bunch of people speaking there. That's their call," Christie said. "I can't sweat the small stuff. I've got a state to rebuild."
Before You Go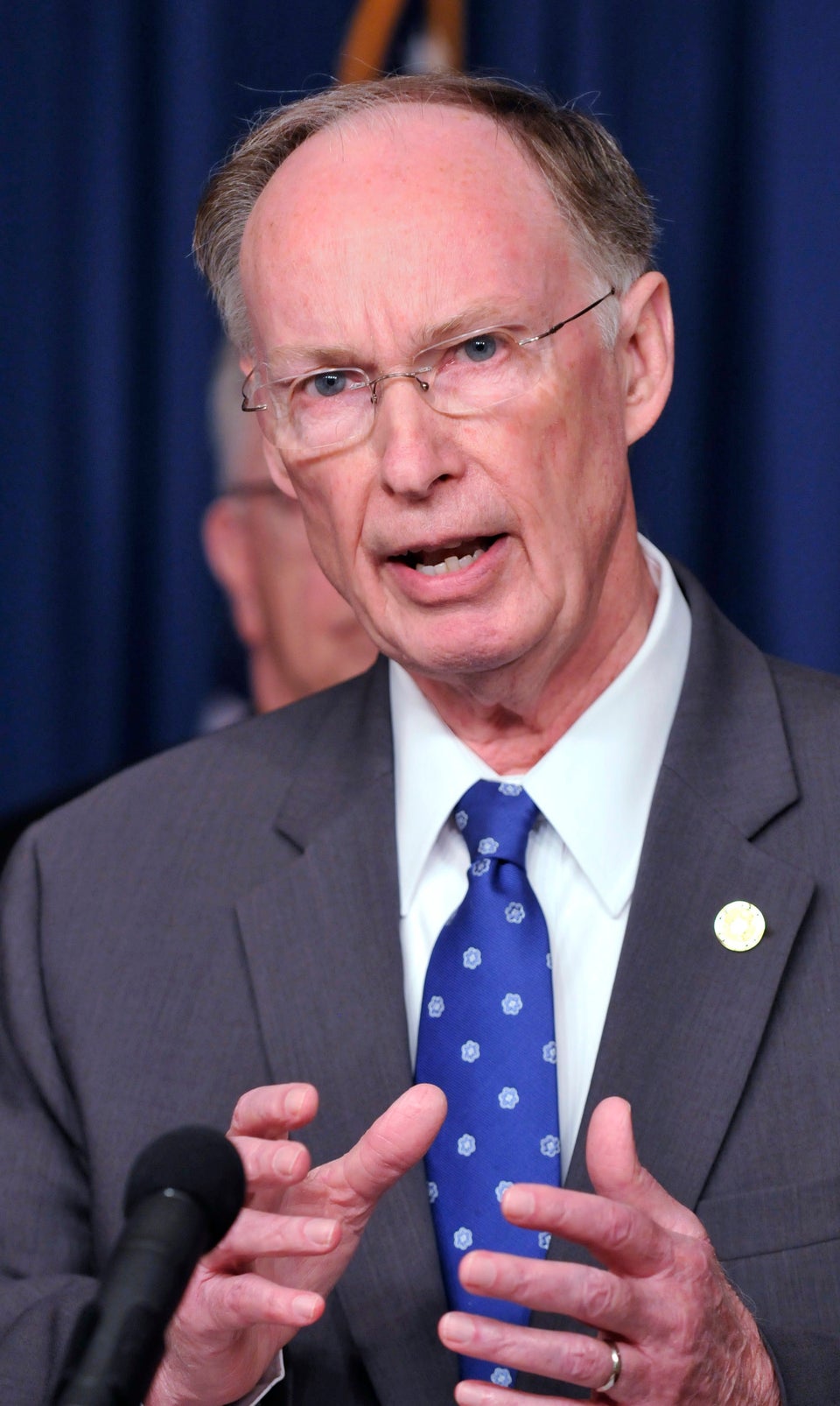 United States Governors
Popular in the Community