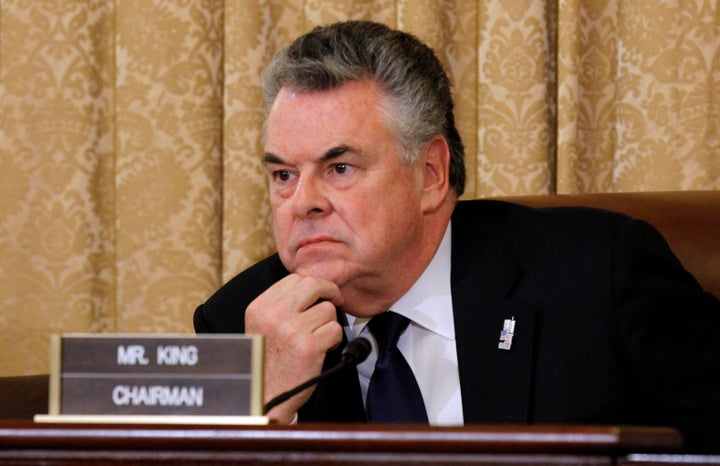 WASHINGTON -- Rep. Peter King (R-N.Y.) learned Monday that someone had mailed him a bloody, severed pig's foot, a person close to the Congressman said.
The foot was sent by someone apparently angered by House hearings investigating the possible radicalization of Muslim-Americans that King, who chairs the Homeland Security Committee, held in March. The person who sent the package, who identified herself as a woman, included a message that mentioned the hearings.
"There's blood, there's the severed foot. The message refers to Mohammed, and it says all babies in America would be named Mohammed," the source said. "It also says, 'Kiss my black Muslim ass.'"
The message also referred to King as a "Jew," even though he is Catholic.
The package was intercepted Monday morning by the United States Postal Service at a screening facility, Postal Inspector Lawrence Dukes said. Capitol Police declined to confirm details but said they are looking into an "incident."
"We have an open investigation going on with the Postal Service," said Sgt. Kimberly Schneider.
The person who spoke to HuffPost said King, who has increased his security since the hearings and often has police protection, was unconcerned about the package.