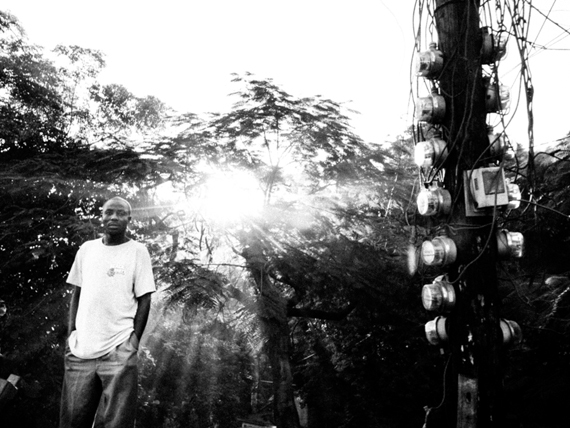 All Photographs Copyright Olivier Duong
Olivier Duong always braced himself for "that phone call" he says, "the one where I find out that my mother is no more." What Olivier perhaps didn't prepare for was his mother's death by a catastrophic earthquake, rather than her cancer diagnosis. Perhaps a blessing in disguise.
A year after this memorable phone call Olivier was presented with an opportunity to return to his homeland and embark on, as he says, "some healing". Feeling that he wasn't the best child he was troubled by his mother's sudden death. He was, in essence, seeking some form of redemption. That journey, that attempt to heal, produced this stunning photographic essay. Here is Olivier in his own words, as he takes us through an intimate look at modern-day Haiti.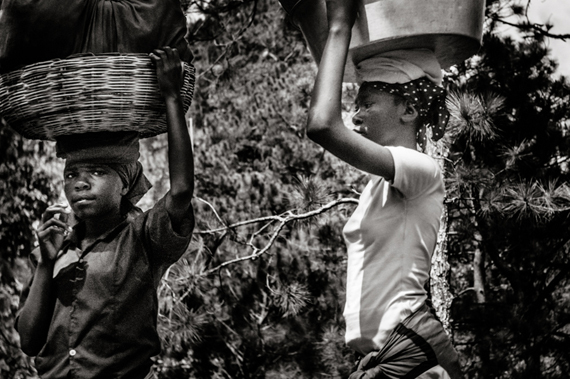 In the Mornes (hills), most people make a living harvesting their land and going to the local market to sell their goods. For really long stretches of road, public transportation is used, but sometimes many simply walk to the market with everything on their heads. It's a balancing act that I've always found fascinating. I made the photograph because of the ambiguous look and gesture of the girl on the left.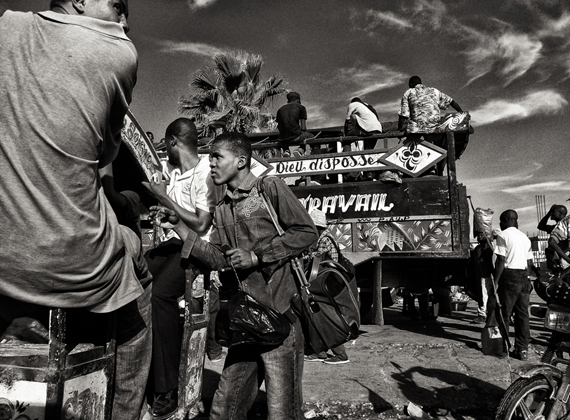 Public transportation is usually a matter of having a car and a permit. Pickup trucks and regular trucks have a frame and wooden benches, which are decorated decorated. Decoration involves design, typography, and painting. Jesus shares the spot with Rihanna and Justin Bieber. Usually all the Tap-Taps (the converted trucks) have Biblical names, like "Psalm 91", the truck in the background has "God Disposes". The reason is probably because God is their only insurance.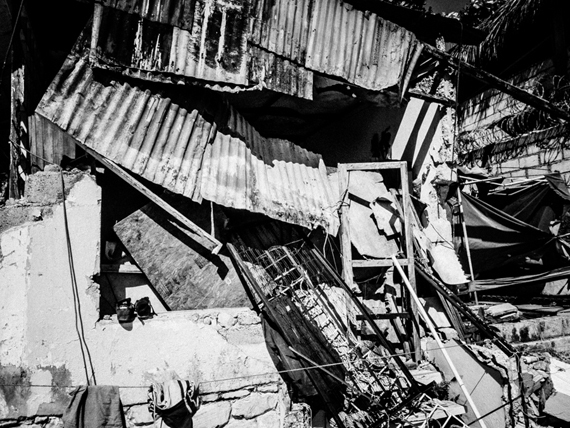 A more personal image that means nothing without the context - This is what's left of my home. My mother lost her life here, and my dad miraculously survived.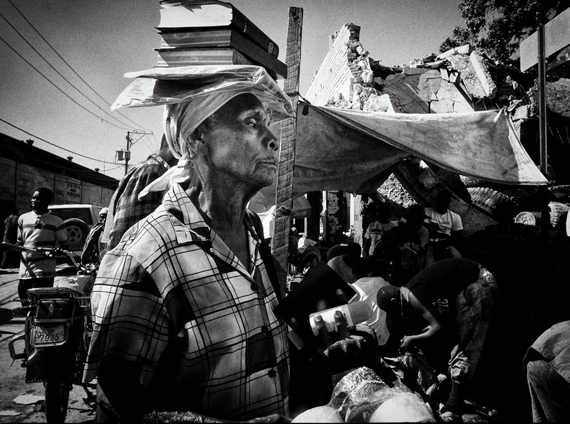 This image and the following one in my opinion capture well the Haitian spirit. The woman is proud, her head high, even if her surroundings are not ideal. Like most older women her hair is hidden behind a bandanna and she is balancing her Bible and other items on her head. Haitians are fierce "believers" and I am glad this image captured that aspect of their lives.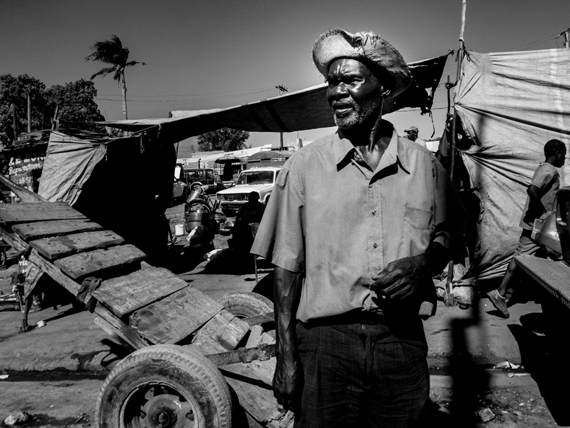 This man is a relic. He wears the typical Haitian dress, a shirt (usually with tiny men doing their daily tasks), fabric pants, and a straw hat. Most of the newer generation wear typical western clothes.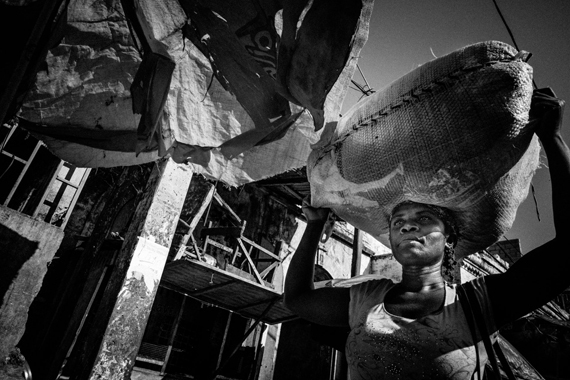 I wanted an image portraying the "Haitian spirit" faced with the earthquake and the initial shock. In this image, the background contrasts with the foreground. We see a crumbling house, but to balance that we have a woman with her head high carrying a heavy load (probably rice). She looks strong and determined.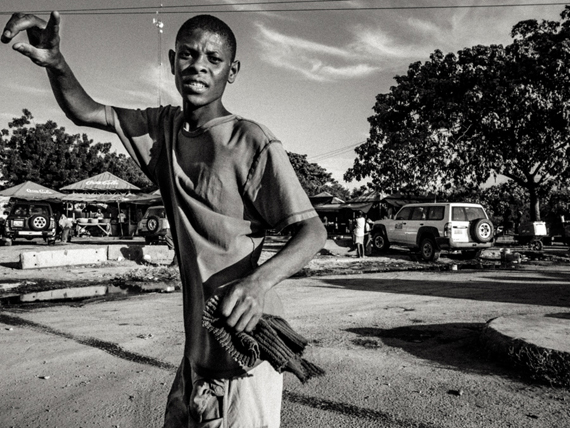 A man pleading to wash the windows of the car. Many Haitians are entrepreneurs, many houses that open onto the street double as businesses. In these homes one can surf the web, get food, or simply buy a pack of gum. In the streets you have folks selling drinks (the scorching sun and the lack of AC in Tap-Taps make this a viable business!) and other folks are ready to give your car a quick clean from all the dust.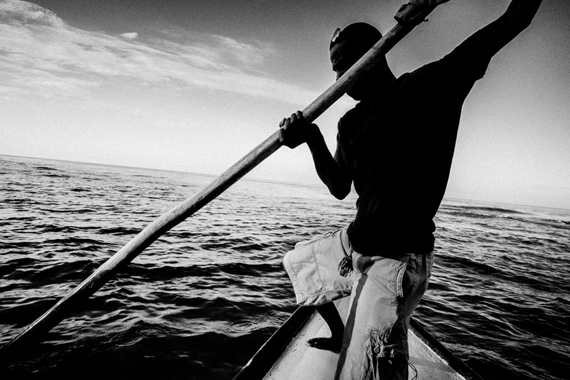 This is a fisherman using a paddle to push his wooden boat away from the shore. His majestic figure was stunning and I made the photograph. This particular guy had his aviator sunglasses and Polo shirt on. As my brother-in-law said, he was stunned that everyone dressed the best they possibly could in Haiti.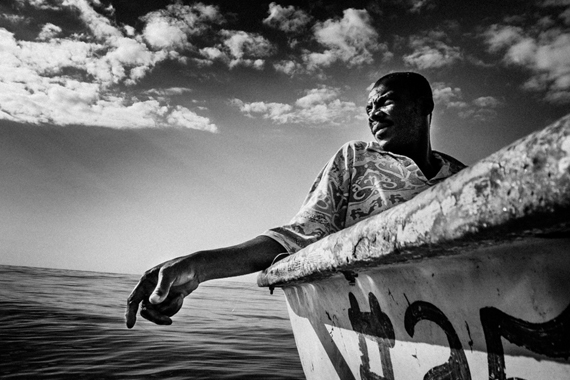 Another fisherman. They usually like spending their day out catching fish. The fish is then sold to street food vendors that fry it and serve it with plantains and hot sauce. Fishing gear is really basic, the man in the image simply uses a hook and a line. Sometimes a plastic bottle is used to roll the fishing line. I'll never forget my brother coming from the US with fancy fishing gear and going out fishing with an old acquaintance who just had a hook and a line. I was baffled as the guy kept pulling fish after fish from his line, while my brother barely had a bite with the same bait. In this image I was attracted to the man's powerful energy as he was looking to the sun.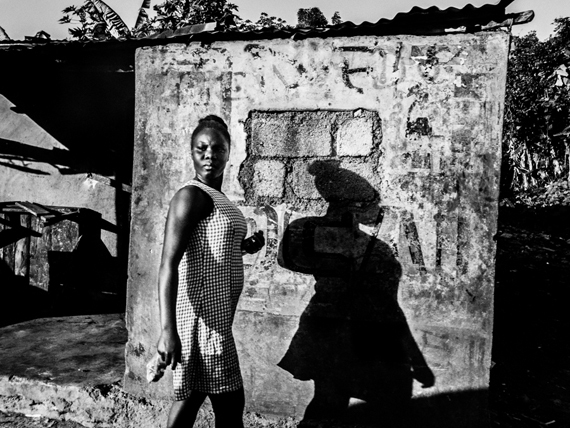 There's something about the Haitian spirit, the people are very head strong. It's that strength that made them the first black country to gain their independence, but I think that "strength" still flows trough their veins even today. I made this image with that in mind. The woman already looks strong, but her inner strength, symbolized by the shadow, is also present. Haitians are the strongest people I know. They withstood slavery, earthquakes, hurricanes and pretty much anything else thrown at them.
Michael Ernest Sweet is a Canadian award-winning educator, writer, and photographer. Follow Michael on Twitter @28mmphotos to receive news of future posts.
Calling all HuffPost superfans!
Sign up for membership to become a founding member and help shape HuffPost's next chapter