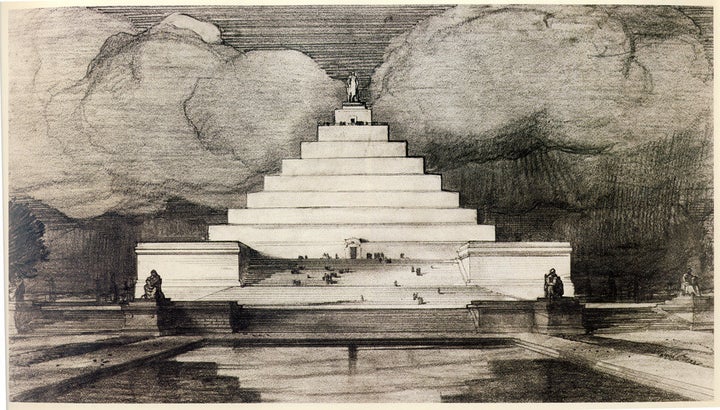 WASHINGTON -- For every monument, museum and bridge ever built in the nation's capital, you can bet there were myriad rejected design proposals, now living only as moldering drafts. A new exhibition at the National Building Museum called "Unbuilt Washington" aims to breath some life into these long-forgotten projects, on display Nov. 19 through March 28.
In the mix are some serious designs, like an early proposal for the White House thought to be drawn by Thomas Jefferson, and some not-so-serious ones, including a dolphin-themed hotel (with real, live dolphins!) and an interactive monument called the National Sofa that incorporated a screen that would have shown scenes from inside the White House. Some images suggest that now-cherished monuments could have looked completely different. The Lincoln Memorial, for instance, was once imagined as an imposing pyramid.
"I suspect that's something that's not going to go very far," he told The Huffington Post this week at the exhibition's media preview on Wednesday. "It just goes to show you that there are still surprises coming out in the design and development world at all times. Reaction to that so far has not been particularly positive."
Click through the below slideshow for a glimpse of what Washington could have looked like.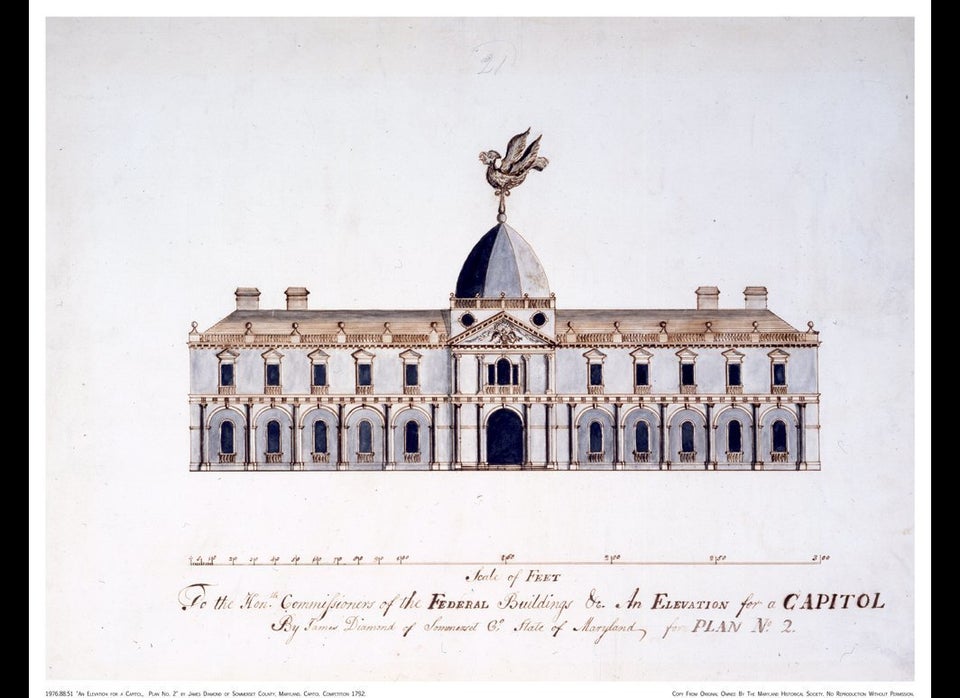 Unbuilt Washington
Related
Before You Go
RELATED VIDEO: Monuments At Night
Popular in the Community