"The storm was just too much for it," the Calaveras Big Trees Association wrote on Facebook along with images of the fallen giant taken by park volunteer Jim Allday:
His wife, park volunteer Joan Allday, told SFGate that the tree was in bad shape before the storm hit.
It's not clear how old the tree was, but other giant sequoias in the park are more than 1,200 years old.
The great tree with its 32-foot diameter was already a popular photo stop even before the tunnel was carved into it, as 19th-century images show: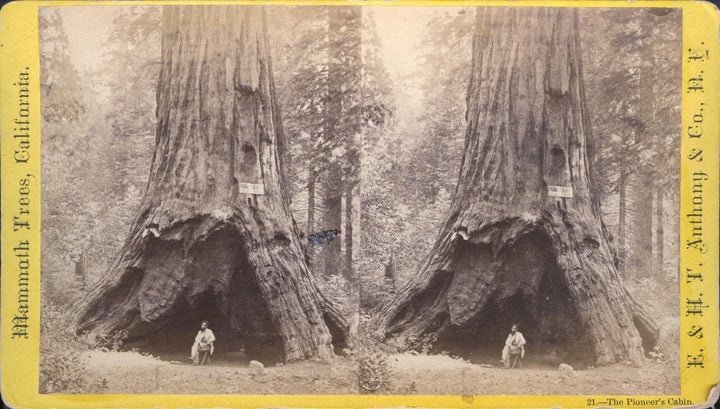 That tunnel won the tree attention, and for a time cars could even drive through it. However, the destruction of the trunk damaged the tree forever.
Popular in the Community