Jean Keating has one quite personal hope for her foster dog Colt: that the pit bull pup will poop.
"New opportunities and adventures will be open to Colt if he can poop like every other puppy," Keating says.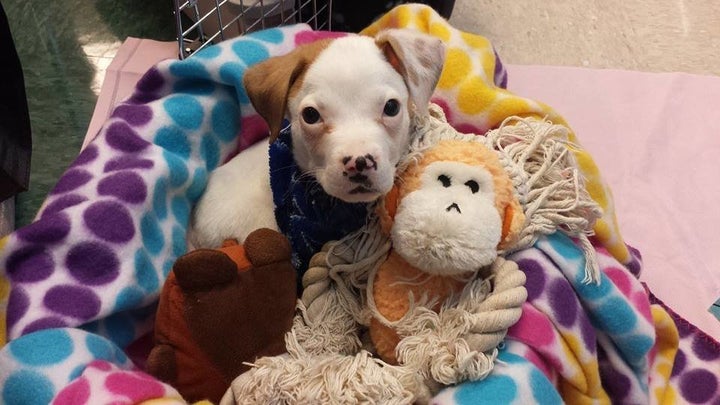 Colt's funky bowels have been the focus of Keating's attention for quite some time now.
This past April, when he arrived at her Ohio home, Colt was a tiny dog with a big problem.
Seven weeks old, and just 2.68 pounds, the wee pit bull had been spotted for sale online, by a volunteer with Keating's rescue group, the Lucas County Pit Crew.
It was clear from his photos that the puppy was very sick.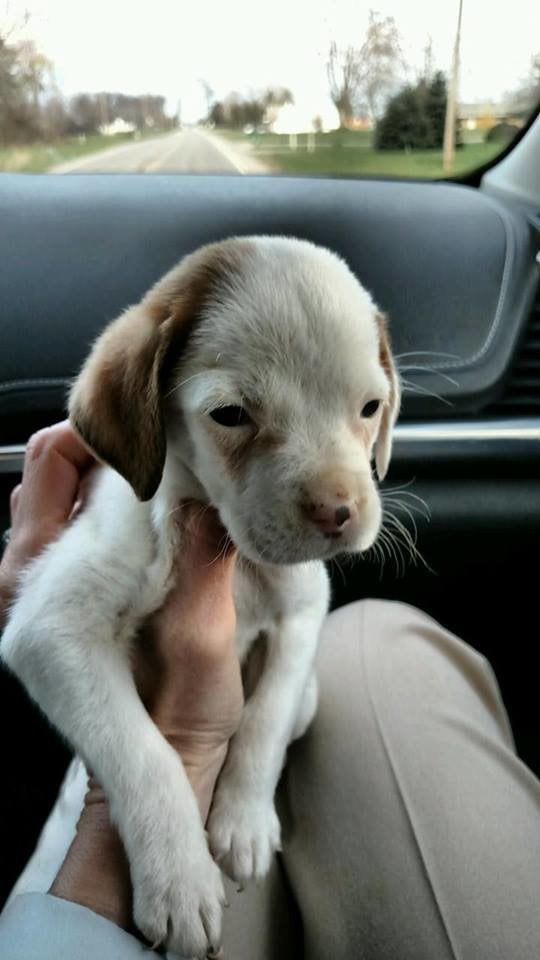 Colt had some sort of infection in the beginning, possibly from a botched surgery to fix what is now assumed to have been an anal prolapse (that means some of his rectal tissue was poking out of his behind).
The vet wasn't sure he'd make it, given how sick he was. Keating had already fallen in love with Colt, and decided to take him home. If necessary, she'd give him hospice care.
But within about a week Colt was eating up a storm and putting on some weight. His friendly, clown-like personality was shining through and he was making fast friends with Keating's other dogs -- but he still wasn't excreting in the usual way.
"He drips," says Keating -- which gets all over, and, more seriously, represents what could be a profoundly disabling condition.
It was determined that Colt now had a "rectal stricture" -- a band of scar tissue that narrowed his anal opening -- making it hard to get everything out and causing him a lot of pain.
"He was uncomfortable and was having some serious complications from getting so backed up," says Jim Whitehead, a veterinarian with Blue Pearl Veterinary Partners, who oversaw Colt's case.
If Colt wasn't treated, he could become completely constipated, and stop eating or drinking. Whitehead says he would then die, or have to be euthanized.
Colt's first surgery (with another vet) didn't take. In May and then again in June, Whitehead used an inflated balloon to stretch out the scar tissue nonsurgically.
That, too, didn't work as well as Keating and the doctors had hoped. At least not at first.
"Colt continued to sort of drip and not really poop," Keating says.
Keating was scheduled to go to a conference in mid-July. Her "heart was heavy," she says, knowing that Colt's quality of life could become poor, and she might have a very difficult decision to make, when she returned.
But the day before she left, something wonderful happened.
"I looked down, and there was real poop. It was formed and semi-solid," Keating says. "I burst into tears."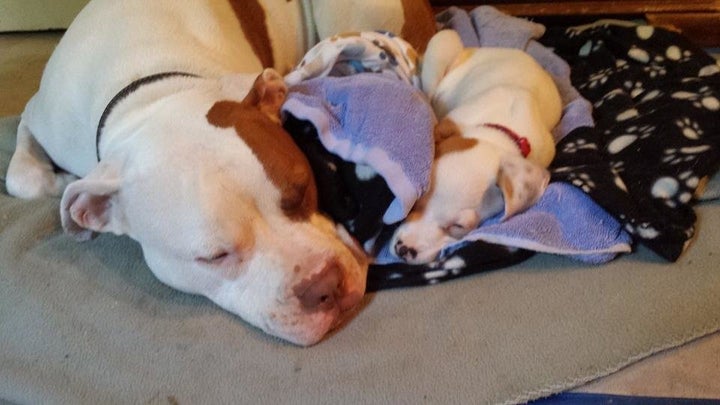 But Colt went back to his old, constipated ways. And so late this week, Keating brought him back to Blue Pearl for another operation, to widen the little guy's rectum.
She is feeling cautiously optimistic about the results.
"It's his best shot at having a wonderful life," she explains.
Colt is still in the hospital, as of Friday. Whitehead says the procedure went well. Colt's active and eating, and has even pooped a little. But not quite enough for him to come home yet.
Keating, of course, is eager to get her now-12-pound foster puppy home.
"I love him to the moon and back," she says. "With all the poop I clean up on a daily basis, it's a little crazy that I am so excited for more poop."
Yes, Keating's short term goal is for Colt to produce a series of solid, respectable BMs.
Longer-term, her ambitions are a little further off the ground: once he's well enough, for this trooper of a pittie to be adopted by people who will love him for "the incredible little puppy that he is."
"All he wants is to share his zest of life," says Keating. "And that is perfect, because his forever family will appreciate that sometimes love is messy."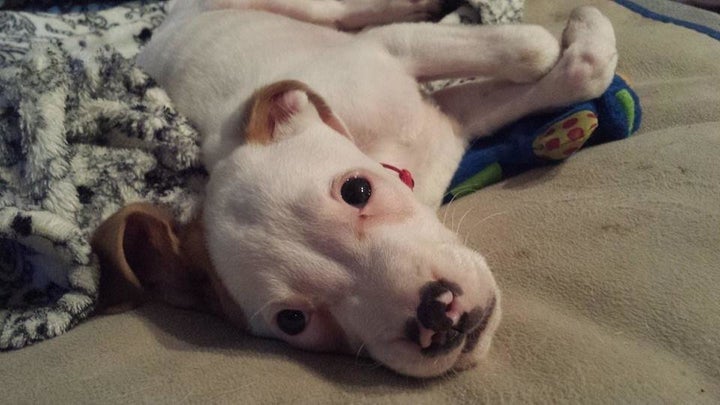 And get in touch at arin.greenwood@huffingtonpost.com if you have an animal story to share!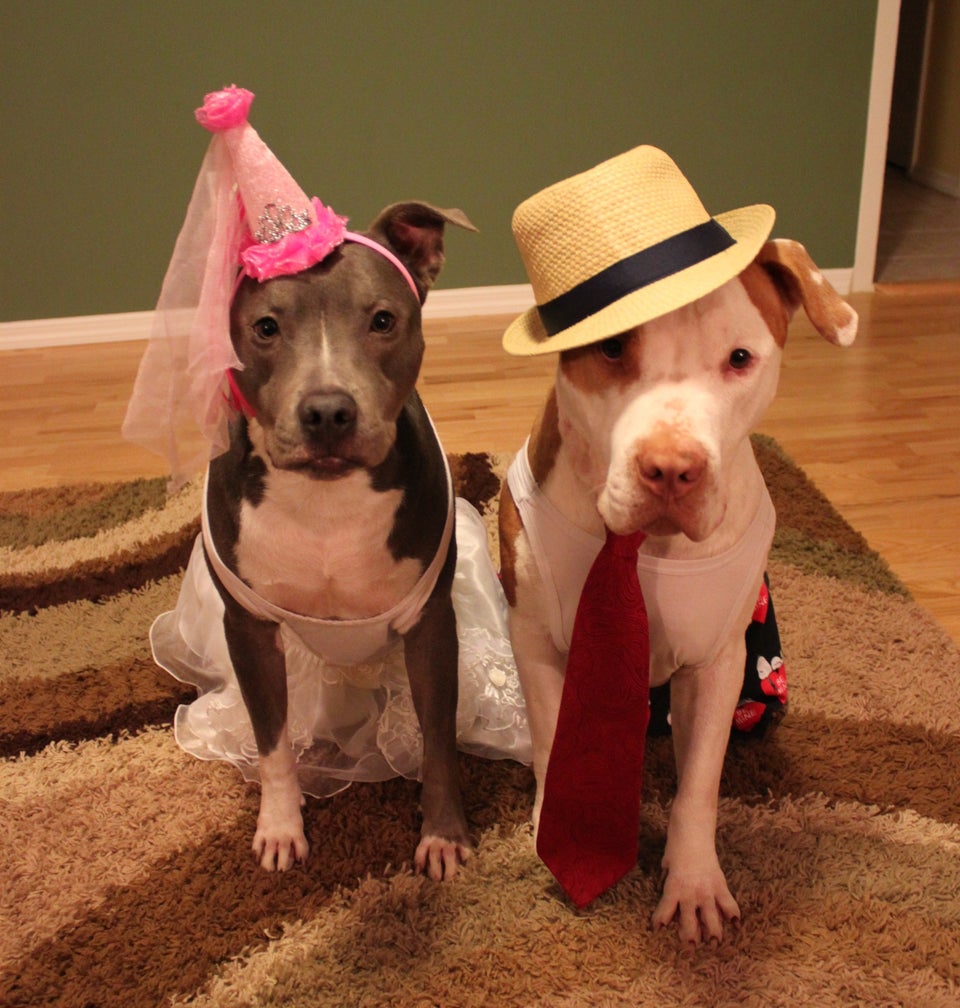 10 Stereotypes About Pit Bulls That Are Just. Dead. Wrong.
Popular in the Community