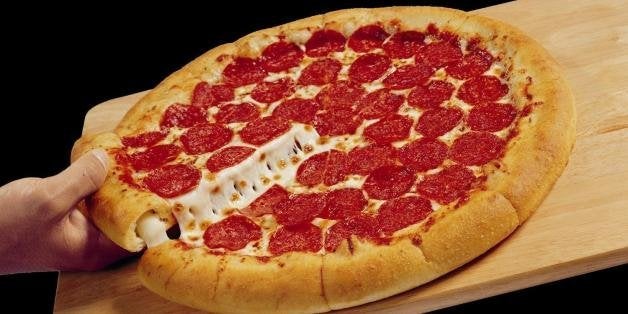 Valentine's Day is one of those polarizing holidays that people love to hate. This year, however, one restaurant chain is doing its part to unite people with a common denominator that everyone can get behind: pizza. Just in time for Valentine's Day, Pizza Hut has set up an online dating profile on OkCupid to find "the one," ABC News reports.
Pizza Hut's profile describes itself as 55 years old and "tall enough." It also has a "Ph.D in Delicious" and its job is "delivering." The chain is "looking for someone who brings outrageous enthusiasm to the everyday moments; the one with a zany sense of adventure and a rad personality." (Not sure that sounds like a 55-year-old, but then again, we've never dated a restaurant before.)
The chain is soliciting ideas for the best marriage proposal, and will choose three finalists to visit its headquarters in Plano, Texas, to face off, and hopefully eat a lot of pizza. The winner walks away with a lifetime of pizza (or, according to the fine print, a check for $4,800, TIME reports.) The contest runs until February 21.
Pizza Hut partnered with OkCupid because both companies are trying to reach millennials, Courtney Moscovic, a spokeswoman for Pizza Hut, told ABC News. The restaurant chain has also started to offer pizza by the slice, as part of this broader initiative to target 20- and 30-year-olds.
Pizza Hut is the first company to set up an online dating profile, ABC News reports. Do you think this will become a trend? What company would you want to date?
Regardless of whether or not more companies enter the dating game, Pizza Hut has confirmed something we already knew deep down: Pizza is the only valentine you need.
Before You Go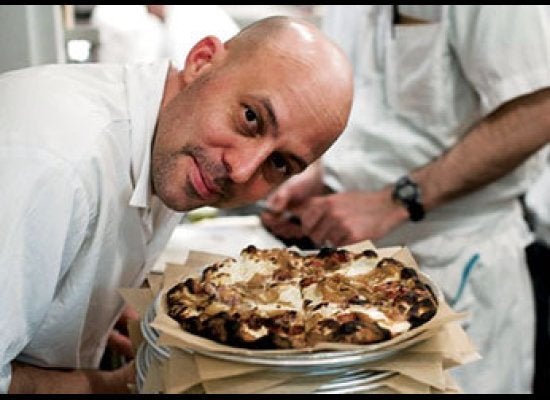 Best Pizza Restaurants
Popular in the Community