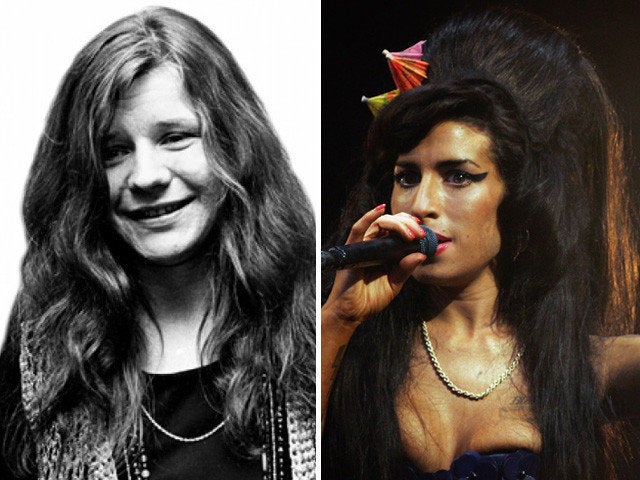 After decades in the music industry, I've seen just about everything there is to see. I've seen talented people become superstars in a matter of weeks, and the joys and thrills of sudden fame.
But great talent often comes with great struggle, and the intensely private pain of not knowing how to cope with all of fame's demands. Many of my closest friends have struggled with drug addiction over the years. Some have worked through it and survived, but others weren't as
lucky. I've lived through decades of this -- decades of rehabs, decades of relapse, decades of the life-changing grief that comes when someone you love dies from an overdose.
I'm writing in hopes of shining a light on the problem of overdose and some solutions that can save lives.
Every year, on August 31st, people around the world join together on International Overdose Awareness Day to recognize the pain and loss associated with overdose, and to call for policy changes that will save lives.
Drug overdose, of course, isn't unique to the entertainment industry. It happens everywhere, to all kinds of people, and it's been getting a lot worse in recent years. In 2007, the last year for which data is available, more than 28,000 people died from an accidental drug overdose in America. That's the highest number of accidental overdose deaths ever -- and more than twice as many as just a decade ago.
More people now die from accidental drug overdose than from HIV/AIDS. Drug overdose is now the number one cause of accidental death for Americans between the ages of 35 and 54; and in 17 states, it is the leading overall cause of accidental death, now ending more lives than even car accidents.
That's completely unacceptable. And it's stunning that so few people even know about this. This issue needs to be addressed by the public and by policymakers, but it rarely is.
We all know why, and it's an ugly elephant in the room. But we need to say it, and start talking about it. The truth is, people don't like to talk about overdose because it's so easy and convenient to blame the victim, to blame the person who accidentally died.
The chorus of "Take no pity!" that rang out in the days following the death of Amy Winehouse was a real eye-opener for me. The typical response to drug use, of any kind, is to condemn the person who does it. All compassion is routinely discarded, and drug use is considered a moral failing.
We barely know how to have a rational conversation about drugs in this country, so it's no surprise that we don't really yet understand how to talk about overdose. It's why August 31st is so important. Perhaps the most important function of International Overdose Awareness Day is just to get people to start talking about it -- not just how we feel about it and how we suffer when it happens, but how we can prevent it from ever happening again.
The sad news -- and the hopeful news -- is that most of these deaths are easily preventable. The solutions are no mystery, and two in particular I believe to stand out as no-brainers.
The first is expanding access to naloxone -- a cheap, non-narcotic, generic drug proven to reverse the effects of opiate overdose and restore breathing. By simply expanding access to it I believe we can prevent thousands of deaths each year.
The other is passing "911 Good Samaritan" laws. Overdose witnesses are usually scared to call for help because they, or the victim themselves, frequently face arrest for possessing small amounts of drugs. New York State just became the fourth state to pass a law that allows people to call 911 when witnessing an overdose without fear of prosecution. This life-saving law should be replicated across the country.
We cannot forget the lives that have been lost, nor can we allow this catastrophe to continue. I'm calling on radio stations everywhere to help spread the word on International Overdose Awareness Day by playing music created by bands that have lost a member to a drug overdose, like Sublime, Blind Melon, Hole, Alice in Chains, the Red Hot Chili Peppers and the Ramones. Music by legends like Jim Morrison and Janis Joplin. I hope that the radio stations will mention Overdose Awareness Day and to give out the website www.drugpolicy.org/overdose so listeners can learn more about how to reduce overdose deaths.
We hope people reading this column will call their radio stations and let them know about Overdose Awareness Day and request songs in remembrance of musicians we have lost. People can also play these artists music on their iPods, in their offices or homes and talk to their friends about the problem of overdose and the easy ways we could be addressing the problem right now.
Overdose has been in the news a lot lately. We don't know how Jani Lane of Warrant died. We don't know how Amy Winehouse died. It would be tragic if they turn out to be the next two talented musicians we've lost to something so preventable. We can't bring them back. But we can save a lot of lives by educating people how to prevent, recognize and respond to an overdose -- and simply by talking about it.