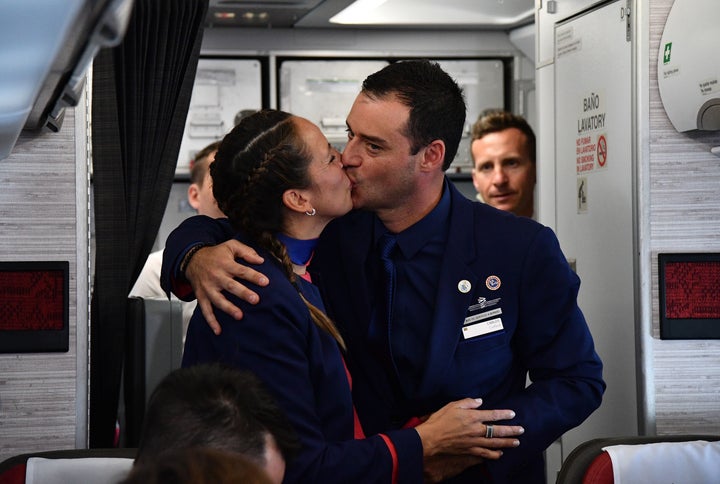 Two flight attendants on Pope Francis' papal plane were treated to first-class service on Thursday when the pope helped them officially tie the knot.
Francis spontaneously asked to conduct the wedding for Paula Podest and Carlos Ciufardi, flight attendants from Chile's flagship carrier, LATAM. It was the first ever airborne papal wedding, The Associated Press reports.
The pope was on his way from Santiago to the northern Chilean city of Iquique when he met the couple, who have been together for more than 10 years and are civilly married, Crux reports. As they posed for snapshots with other crew members, Francis asked if the pair had been married in the church. When they said no, Francis, known for his off-the-cuff speeches and actions, reportedly replied, "Well, I'll marry you."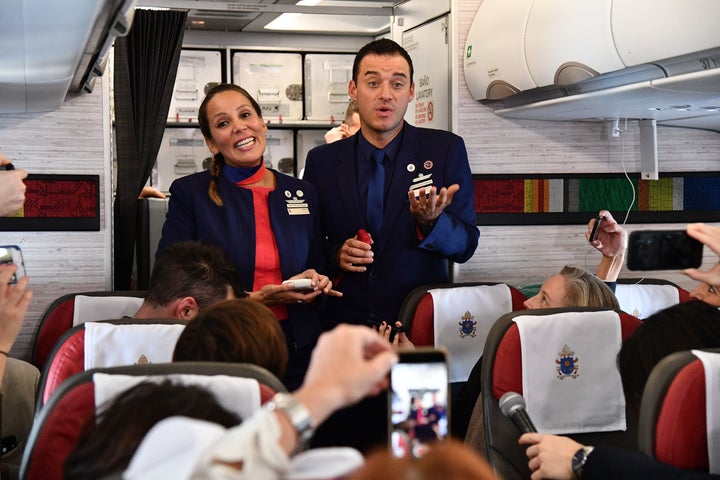 He asked to conduct the ceremony right then and there, and the shocked couple agreed. Francis apparently had a cardinal aboard the flight draft a wedding license, to ensure the marriage was properly done.
"He held our hands, blessed the rings, and he married us in the name of God," Ciufardi told Crux.
Podest and Ciufardi told reporters on board the papal plane that they met while working for LATAM and were civilly married in 2010. They had planned a church wedding, but an earthquake apparently destroyed the building.
"What he said to us is very important: 'This is the sacrament the world needs, the sacrament of marriage. Hopefully, this will motivate couples around the world to get married,'" Ciufardi said.
The Rev. James Martin, editor at large at the Catholic magazine America, told HuffPost that the impromptu wedding is a reminder of Francis' pastoral concern for his flock.
"What message was the Pope sending? I don't think it's a message as much as a reminder that Pope Francis is, at heart, a priest," Martin wrote in an email. "And a priest who is willing to take people where they are ― and when they are ready."
The joyful wedding was something of a respite for the pope, whose weeklong trip to Chile and Peru has been fraught with tension. His time in Chile has been marred by protests and the burning of at nearly a dozen churches, as people voiced frustration with the church's handling of the clergy sex abuse scandal in the country. Francis met and wept with survivors of abuse on Wednesday, and apologized for the damage caused by the church, the AP reports.
Related
Before You Go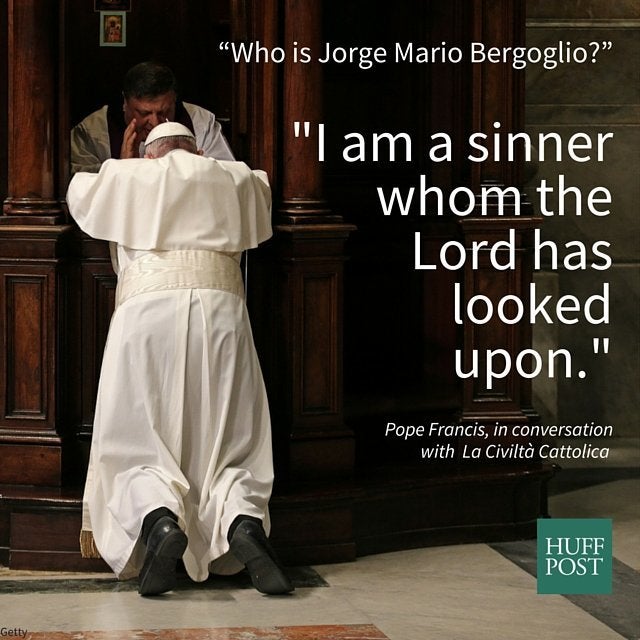 Pope Francis' Best Quotes
Popular in the Community