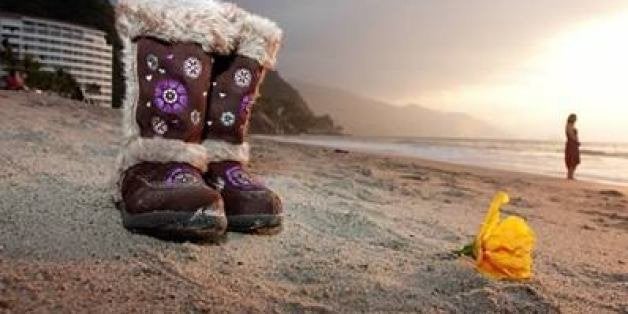 My kids and I have a little tradition. We get in the car, put on the clean version of Macklemore's "Thrift Shop" song over the car speakers and sing along, bobbing our heads, while we drive over to our favorite local thrift shop.
Only got twenty dollars in my pocket
I - I - I'm hunting, looking for a come-up
This is (bleeping) awesome
Our family has sufficient resources to buy brand new, high-quality items. Why, on earth, would I take my kids to a thrift shop? Isn't it dirty there? Isn't that for people who can't afford new things? In shopping there, am I not taking away opportunities from those who can only afford second-hand goods? These are the questions I hear from my socioeconomic peers, and the answer are no, no and no!
This is why my kids and I go poppin' tags:
1. Reduce / Reuse / Recycle - We live in a consumerist society in which people view most goods as disposable, yet many goods are disposed well before the end of their useful life. Shopping at a thrift shop is one way to reduce new consumption by reusing goods that still have a significant, useful life ahead. Our family still consumes a lot of new products, but we intend to save a piece of the planet by reusing.
2. Connect to the Spectrum of Humanity - Our poppin' tags visits allow us to see a different view of humanity.
3. Greater Diversity of Goods - When I shop at any regular store, I know what to expect. The merchandise generally follows a clear pattern that aligns with the store brand. At a thrift shop, we get incredible diversity in the source, type and style of the goods. I have personally found items that are not available locally or even in this country. It is as if I am shopping in all of the places where the donors previously shopped.
4. It is a Treasure Hunt - And those are fun! We just never know what we will find, and we rarely leave disappointed.
So is it dirty? Not really. Some of the stores smell a bit funny, but that is the whiff of blended humanity. Our rule is that we clean everything we buy before using it. We wash any clothes. We wipe clean books, CDs, etc. We spray non-washable goods with disinfectant. Easy.
Are we taking items away from people who can't afford new items? This has been the best question I have received from my peers and thus, I conducted some research. The short answer is NO. The long answer is that an organization like Goodwill receives many more donations than could ever be sold in their stores. The first third of highest quality items are generally offered for sale in the store, the second third is sold or donated to other countries and the lowest third, which generally includes plain cotton t-shirts, is sold to industries that use padding for their products, such as car and sofa manufacturers. There is an overabundance of goods for re-use, so any that are bought help actually helping the situation.
So, this last time at the thrift shop, my daughter picked up a pair of purple Ugg-like furry boots for $5. They have quickly become her favorite footwear of the season. My son bought an antique, leather-bound desk dictionary, a true roach-killer, for $3. He enjoys opening it to a random page and picking a word to see if he knows the meaning. And I picked up a V-neck sweater from Express in like-new condition for $7, which is bound to have an exciting second chance with me. We left the thrift shop in a jolly mood, we got in the car and a big smile overtakes my face when I hear my daughter singing in the backseat:

I wear your granddad's clothes
From that thrift shop down the road
Will you be poppin' tags?
Related