I got back from Los Angeles last night after taking in a couple of art fairs and portions of the expansive and significant Pacific Standard Time -- a look at art in L.A. between 1945 and 1980 which appears at some 60 cultural institutions.
This ArtLetter focuses predominantly on the art fairs (and an impressive Theaster Gates exhibit at L.A.'s Museum of Contemporary Art) because I was severely constrained in my ability to take pictures in the museums.
The first fair to open and the first I attended was Pulse. Attractively located on a rooftop near the Staples Center it filled a beautiful high -ceilinged tent with great lighting and a too powerful cooling system. The energy was high, sales good, and with 2 exceptions most of the art was safe and felt familiar, though much of it was new to me.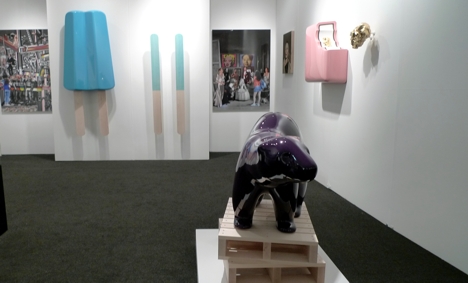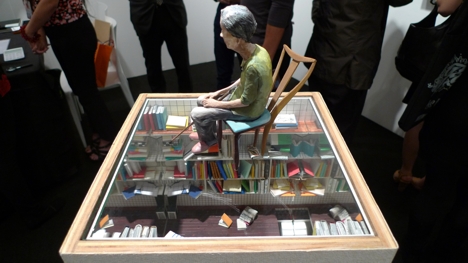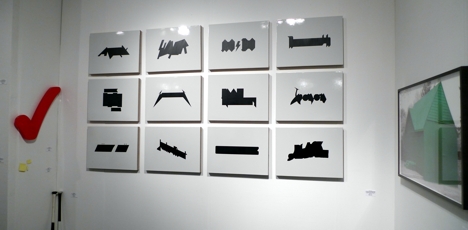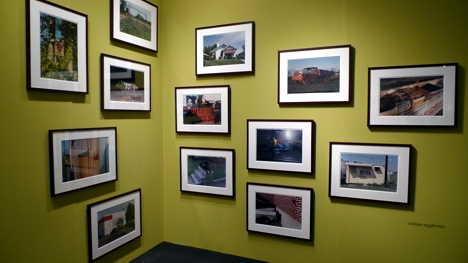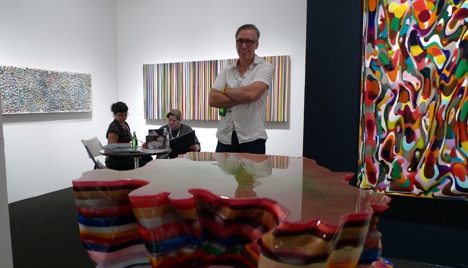 The VIP preview crowd departed en masse for L.A. Art Platform, another Merchandise Mart generated fair in a huge concrete mausoleum with constrained spaces and leg-shortening, uncarpeted, concrete floors. A lot of the art was quite good; much of it historical, with a fair amount of diversity.
It's the people I know who make the art fairs a sought-after experience; a chance to reconnect with friends who introduce me to others I'm glad to meet. Art fairs are about business; not culture or art. There are too many of them. And while they are proliferating, I hope that's really an indicator they are fading.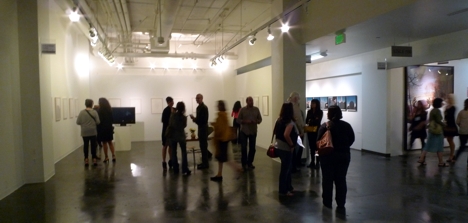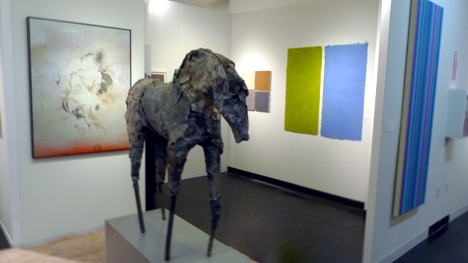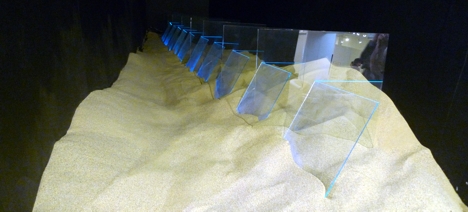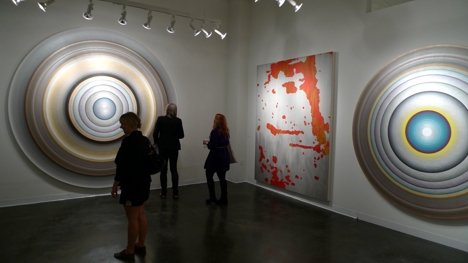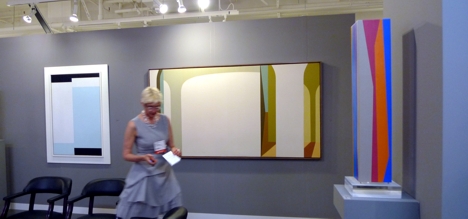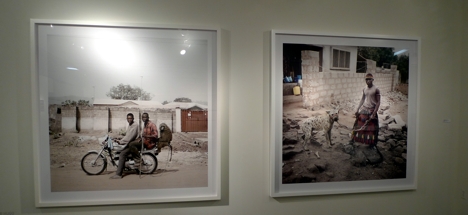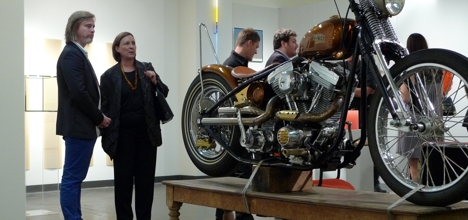 Theaster Gates' show at the L.A. Museum of Contemporary of Art is powerful and exemplary -- and totally incongruous in the context of the other art in the 40,000-square-foot former police station that is the Geffen Contemporary. Well over 90% of the exhibition space is dedicated to a glorious, encyclopedic exhibit, titled Under the Black Sun: California Art 1974-1981, with over 120 artists' work on view. So many of the artists were in attendance that it felt like a long overdue reunion. And off in a corner was Theaster's show.
Why now? Why not give the whole building to the one important monster of an exhibit? The answer I heard was that the highly respected curator, Paul Schimmel, and the New York imported director Jeffrey Deitch hate each other and that Deitch imposed Theaster's exhibit on Schimmel's space merely to demonstrate his authority. The juxtaposition makes no sense. Regardless, both shows and artistic integrity are compromised. Unfortunate. I wonder if it's significant that few people spoke to Deitch during the artist & collector laden VIP preview.