When the visionary leaders who created the United Nations got down to business, one of the first subjects they tackled was trying to improve the health of people all around the world.
They decided a single entity should be focused on this incredibly important subject, so they created the World Health Organization. It launched on April 7, 1948, and now its birthday is celebrated internationally as World Health Day.
In honor of this commemoration on Tuesday, I thought it was important to let you know what the WHO is doing to fight against the No. 1 killer of Americans: heart disease. The short answer is "a lot."
About 75 percent of all deaths in the world are from noncommunicable diseases, which includes both injuries and chronic causes; the majority are related to cardiovascular diseases and stroke. So in May 2012, a global mobilization began.
The U.N. held a high-level summit focusing on noncommunicable diseases. It was only the second time such a summit had ever been held; the other was to focus on AIDS. I'm proud to say that I represented the American Heart Association as part of the U.S. delegation at the event. I'm also thrilled with the result: a worldwide target of reducing premature deaths from noncommunicable diseases by 25 percent by the year 2025.
Dr. Sonia Angell is among the leaders of the U.S. response. In her role as chief of the noncommunicable disease unit at the Centers for Disease Control and Prevention, it is her job to help build global strategies and programs. I am honored to turn this space over to her to continue a discussion that affects every single person in the world.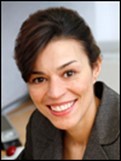 One in three people worldwide now share the likelihood of death from cardiovascular disease, most frequently a largely preventable heart attack or stroke. When I talk about my work in global health, my U.S.-based friends are often surprised to find their own health concerns similar to those of people in countries around the world.
Simply put, heart disease and stroke have gone global. More people in the world are now overweight than underweight. Traditional diets are being rapidly replaced by processed foods, which are heavy in salt and fat, and low in fiber. Our days are marked by less physical movement. Harmful use of alcohol persists, and, in low- and middle-income countries, tobacco use is on the uptick. Raised blood pressure (hypertension) is the leading risk factor for death worldwide.
Because so many of our health crisis are common throughout the world, it's vital that we work together to find solutions; we may discover that what works in one part of the world will work in others, too.
Take, for example, too much sodium in the diet, a contributor to raised blood pressure. In the United Kingdom, as in the U.S., the majority comes from salt in processed foods. There, the government is working with industry to lower that amount, gradually, over time. Combined with public awareness campaigns, reductions in salt intake across the United Kingdom population have been reported.
In Uruguay, smoking is becoming less of a problem thanks to an all-out campaign against it. People can't light up indoors in public places, companies can't promote their products and large warning labels cover packages. Explicit warnings and increased taxes in Uruguay serve as additional deterrents.
The WHO, by its very nature, provides a forum for nations to share best practices.
Last May, the World Health Assembly, a convening body of the United Nations, passed a set of global targets to be achieved by 2025 aimed at decreasing deaths caused by noncommunicable (non-infectious) diseases, such as cardiovascular disease, diabetes, chronic lung disease and cancer. Developed by the WHO, many of these targets take aim at heart disease and stroke.
Action against the leading risk factors -- tobacco use and hypertension -- is essential. Together, these two are responsible for more than 15 million deaths each year. Fortunately, we know how to treat and beat hypertension and we know that tobacco use is not necessary so we have a good chance to prevent the majority of those deaths.
The WHO battle against tobacco is evidence of the way collaboration is a catalyst for progress.
In May 2003, the first international treaty negotiated through the WHO targeted tobacco and it became one of the best-adopted treaties in the history of the United Nations. Known as the Framework Convention on Tobacco Control (FCTC), it now includes 178 countries, all of which agreed to a package of evidence-based interventions they are committed to introducing. These interventions include taxing and pricing measures, limits on advertising and sponsorships, clean-air movements and warning labels.
We can take on hypertension by preventing it or controlling it.
Reducing sodium at the source of food production -- as was done so successfully in the United Kingdom -- is an example of one step affecting tens of millions of people by preventing hypertension.
Yet we also need ways to work with patients on an individual basis to control hypertension. Daunting as it may seem, it is doable, including in low- and middle-income countries, in part by piggybacking on the efforts already in place.
There are medicines that offer a cheap, effective way of bringing blood pressure under control. We just need patients to get them and their care delivered in standardized and effective ways that increase control. For this, we could utilize some of the lessons, programs and tools learned from the effort to combat tuberculosis and HIV/AIDS in low- and middle-income countries.
The Global Standardized Hypertension Treatment project was launched last spring in Latin America and the Caribbean. It is designed to complement and improve dissemination of best practices, with a set of recommended interventions and tools needed to better adapt their systems of care for preventing heart disease and strokes.
In the United States, we are both leaders and followers. As a developed nation, we've done a great job of eliminating infectious diseases that still plague other parts of the world. But now, we've reached a tipping point for lifestyle-related issues. Like other countries, our population is struggling to cope with the health consequences of poor diet, tobacco use, harmful use of alcohol and physical inactivity. Each one is a risk factor for a heart attack or stroke.
The United States' work in public health will benefit from exploring and learning from the approaches being tested globally. We've seen South Africa, for example, take on salt in foods. We've seen Mexico introduce a new policy of taxation around junk food and soda. Countries are looking to their policy leaders for potential solutions.
There's an economic layer to all this, too -- one that's been examined by the World Economic Forum. In 2011, it was estimated that if we do nothing, noncommunicable diseases, including cardiovascular disease, cancer, diabetes and chronic lung disease and mental health, could cost the world a cumulative output loss of $47 trillion by 2030.
The solution is not going to depend on only one approach or another.
We are working on solutions that are valuable anywhere and everywhere. Challenges are different everywhere. Every country is at a different stage. Some are revising existing plans. Some are early on in process.
At any stage, opportunities to learn are great.
The next step is putting what we've learned into action. This World Health Day, it makes me feel better knowing how many people are working toward solutions designed to improve and protect people's health everywhere.
The global experience of these health challenges creates a unique opportunity to share lessons learned and make a difference. We can change the tide and will need to pull together to bring about the greatest impact.