A pregnant mother and her unborn child were fatally shot inside their Ohio home after her 2-year-old son mistakenly got a hold of his father's handgun, police said Tuesday.
Laura Ilg, 31, was 33 weeks pregnant when she called police Friday afternoon to report that her son got a hold of a gun and shot her in the back, Norwalk police said in a press release published by local newspaper the Norwalk Reflector.
Responding officers kicked down the front door to find Ilg still conscious with her toddler in the main upstairs bedroom, next to a handgun.
Speaking at a press conference on Tuesday, Norwalk Police Chief David Smith told reporters that Ilg told officers that her toddler got into the primary bedroom while she was doing laundry and began playing with the gun, local news outlet WOIO reported. Smith said the gun belonged to the toddler's father, who was at work at the time of the incident.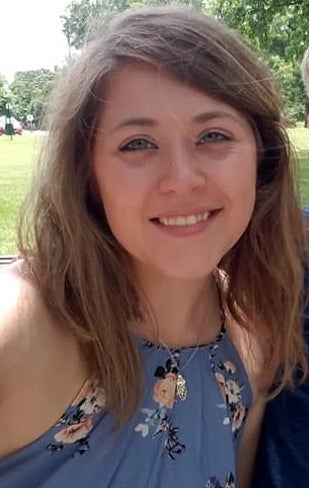 Police said Ilg was immediately taken to a hospital, where doctors performed an emergency C-section. Her unborn son did not survive, and the mother died from her gunshot wounds hours later.
At the scene, officers seized a Sig Sauer P365 Nitro Micro-Compact semi-automatic pistol, along with a spent shell casing, police said.
According to the news release, the Ilgs told police they kept the handgun inside a nightstand in the primary bedroom. The home featured "numerous" child safety features, including a baby gate at every doorway, according to police.
While executing a search warrant of the home, police found an additional 12-round magazine from inside the nightstand in the primary bedroom, a loaded 12-gauge shotgun in the closet and a Carbine AirSoft rifle from a computer room, according to the news release.
The case has been forwarded to the Huron County Prosecutor's Office, which will consider whether criminal charges should be filed.
Smith said the toddler remains in the care of his father.
According to Ilg's obituary, she and her husband, Alek Ilg, met while he was in the Marines and have been married since 2018. She was described as a dedicated wife and mother who loved "Harry Potter," board games, and crafting.
Alek Ilg paid tribute to his wife and unborn son in a post on Facebook.
"There are no words for the pain and loss I feel. She was, is, and will always be, the love of my life," he wrote.
According to the news release, police are investigating the gun's functionality and how the 2-year-old boy could pull the trigger.
Sig Sauer, the manufacturer who designed the handgun, is facing numerous lawsuits from law enforcement and individuals claiming their handguns were faulty, resulting in misfirings that cause injuries or death, HuffPost reported.
Subscribe to our true crime newsletter, Suspicious Circumstances, to get the biggest unsolved mysteries, white-collar scandals, and captivating cases delivered straight to your inbox every week. Sign up here.
Support HuffPost
The Stakes Have Never Been Higher
Popular in the Community