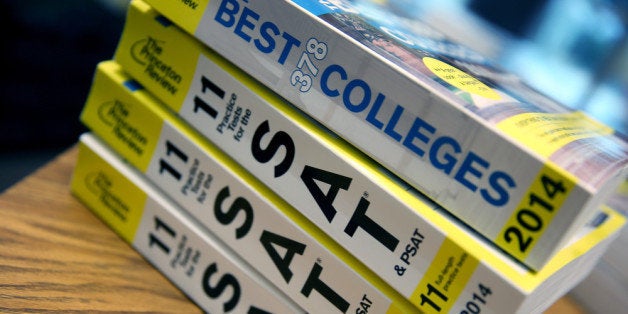 Activist group UltraViolet is pressuring the Princeton Review, an influential college rankings publisher, to begin surveying students about how their schools deal with sexual violence on campus.
The Princeton Review publishes an annual set of rankings based on surveys of college students, probing their thoughts on everything from which schools drink the most liquor to which have the best cafeterias and health services.
So far, just under 28,000 people have signed an online petition hosted by UltraViolet that asks the Princeton Review to include information in its college rankings and surveys about how schools handle sexual violence.
UltraViolet is an activist group that works to address sexism through collective action. Its petition reads:
Countless high school seniors and their parents consult the Princeton Review school rankings each year. It grades schools on everything from quality of life to class size to fire safety, but it includes nothing about sexual assault. If the Princeton Review starts including information on campuses' sexual assault track records, the public statistics will motivate colleges across the country to get serious about the epidemic of campus rape.
Robert Franek, senior vice president and publisher of the Princeton Review, seems to agree.
"Reports of sexual assaults on college campuses are extremely disturbing to all of us at the Princeton Review," Franek said. "This is a serious issue that we are following very closely, and we agree that information on sexual assaults should be made available to students and their parents."
But Franek said he's not sure whether there's enough accurate information available to create the kind of school-to-school comparisons that activists are calling for. The company did say it will incorporate the issue into its "Best Quality of Life" list, which currently weighs 11 other metrics, and encouraged readers to visit the new NotAlone.gov website for information.
UltraViolet's petition to the Princeton Review mirrors a recent letter to the editors of U.S. News & World Report, signed by a dozen members of Congress, that called on the magazine to measure institutional response to sexual assault in its own college rankings.
While the Princeton Review bases its rankings on student surveys, U.S. News determines its rankings by taking into account an assortment of statistics. It's unclear how U.S. News might evaluate schools based on their response to cases of sexual assault.
UltraViolet's petition also coincides with an online advertising campaign by the group that warns prospective students of a "rape problem" at certain elite schools.
"Our message to schools is if bad PR is what it takes for you to stop sexual assault on campus, then we're willing to bring that," UltraViolet Organizing Director Karin Roland told HuffPost. "But student safety should be what's motivating them."
Popular in the Community