 A private equity company run by fervent supporters of Republican presidential nominee Mitt Romney bought the third-largest voting machine company in the country last July, raising concerns about the appearance of impropriety, if not the possibility of impropriety itself.
Apprehension that Romney supporters could be literally buying votes has been burbling on left-wing blogs since Freepress.org, an alternative website based in Columbus, Ohio, reported late last month about H.I.G Capital's purchase of Hart Intercivic.
H.I.G. Capital is a Miami-based private equity fund that manages $8.5 billion in capital. Hart Intercivic is a company exclusively in the business of manufacturing and programming voting systems.
Charles Sipkins, a crisis communications consultant serving as spokesman for H.I.G., told The Huffington Post on Monday that "Hart InterCivic has a long track record of supporting a fair and open democratic process." He added: "Any suggestions that the company might try to influence the outcome of election results are unfounded."
But there are elements to the story that nonetheless alarm election experts.
H.I.G. Capital's co-founder, Anthony Tamer, previously worked at Bain & Company, the global consulting giant where Romney was once CEO. Eight of the company's managing directors came from Bain as well. Tamer and his wife are major Romney donors, having each contributed $50,000 to the pro-Romney super PAC Restore Our Future. Tamer has also donated $75,000 to the Romney Victory Fund.
Almost all of their 2012 contributions, in fact, went either to Romney or to the Republican National Committee.
Hart Intercivic, meanwhile, provides voting machines for 370 jurisdictions around the nation, with about 17.7 million registered voters.
One of the jurisdictions with Hart Intercivic equipment is Hamilton County -- which includes Cincinnati, the third-largest city in the hotly contested swing state of Ohio.
Election experts say that because Hamilton County -- like many but not all jurisdictions using Hart Intercivic machines -- requires paper trails and random post-election audits, it is exceedingly unlikely that a voting machine company could get away with manipulating results, even if it were to take the extraordinary step of trying to do so.
But several critics of the country's privatized and lightly regulated vote-counting system criticized the purchase nonetheless.
"This is just not passing the smell test at all," said Bev Harris, founder of the nonprofit election watchdog, BlackBoxVoting.org. "They're Romney guys."
She said Hart Intercivic machines are considered among the more hackable -- but that's not really the point here. "There is no way to secure a system from its administrator," she said.
"There are thousands of venture capital and private equity firms," Harris said. Why then, she asked, would one of the very few major voting companies in the country fall into the hands of a firm that happens to be associated with a presidential candidate?

"I think it looks bad," said Larry Norden, an election expert with the Brennan Center for Justice at New York University. Actually trying to steal the election "would be pretty risky," he said. "That's not to say it couldn't be done."
More critically, he said, "it points to some of the problems with having private companies essentially running our elections."
Companies that are actively partisan would ideally not own voting machine companies, he said. "But if you're going to have private companies owning these machines and programming them and essentially counting the votes, it's really hard to start drawing these lines."
Pam Smith, president of the election watchdog VerifiedVoting.org, questioned the timing. "If a company's going to do that, that's the kind of thing you do after an election, not before," she said. "You don't just want to avoid impropriety. You want to avoid the whiff of impropriety. So why would you want to give rise that something that could generate doubt in the outcome?"
Smith said she's still not particularly concerned about Hart Intercivic. Her concern is over any equipment from any company that doesn't leave an auditable trail. "We need systems and rules in place that makes it irrelevant who owns the voting machines," she said. "Some of them are recountable and some of them are not. And that's the situation that's really unacceptable."
According to Verified Voting, there are 118 jurisdictions with as many as 7.8 million registered voters whose votes are counted by Hart Intercivic machines that produce no paper records whatsoever -- in other words, no way to make sure they've been counted properly. That includes jurisdictions in Kentucky, Pennsylvania, Tennessee, Texas and Virginia.
But Sipkins told HuffPost that there is no connection at all between Solamere and Hart Intercivic. "Solamere has invested in a certain H.I.G. Capital fund," he said. "Solamere has no interest in the specific H.I.G. fund that invested in Hart Intercivic." He added that Solamere's total investment in H.I.G. represents 0.05 percent of H.I.G.'s total assets.
Sipkins wouldn't say what prompted H.I.G. to acquire the voting machine company. A contemporary press release quotes Neil Tuch, a managing director of H.I.G. who is now on Hart's board, as saying: "Hart InterCivic is a well-positioned, high-growth company with a great future."
The story is somewhat reminiscent of the time in August 2003 when Walden W. O'Dell, the chief executive of the then-voting machine giant Diebold, Inc., sent an email to would-be donors to President George W. Bush's reelection campaign, saying he was "committed to helping Ohio deliver its electoral votes to the president next year.''
Support HuffPost
The Stakes Have Never Been Higher
Before You Go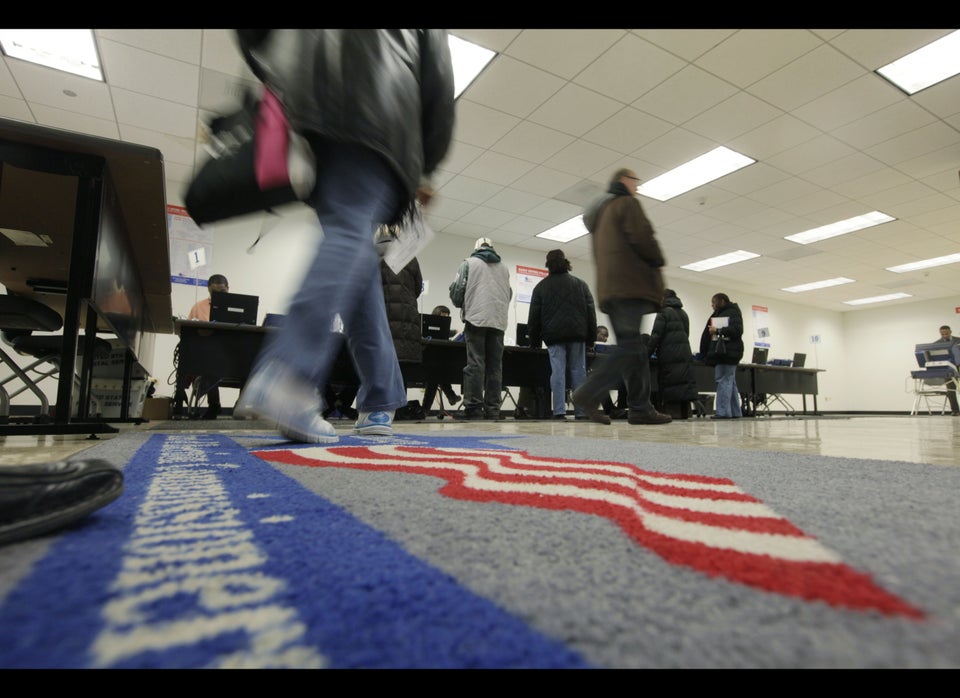 7 Ways You Could Be Disenfranchised
Popular in the Community