A prominent member of the Proud Boys was arrested Wednesday in Portland, Oregon — less than a day after President Donald Trump publicly threw his support behind the hate group.
Alan James Swinney, 50, faces numerous charges, including felony assault and unlawful use of a weapon.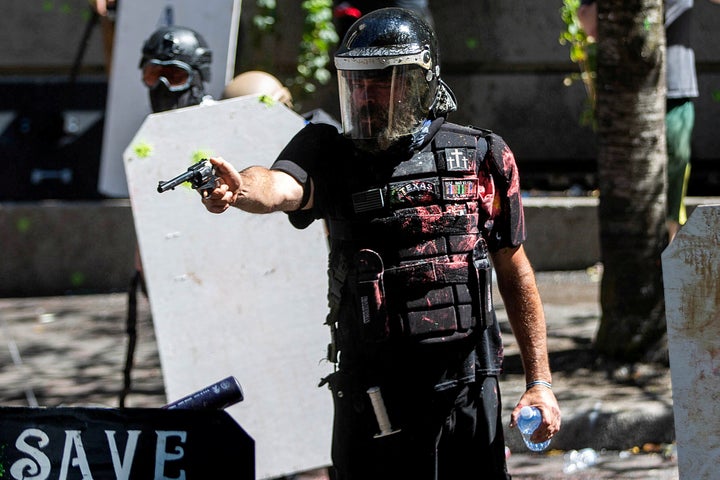 But now, Swinney is being held in the Multnomah County Jail on six felony charges, including assault in the second degree and unlawful use of a weapon.
Though it wasn't immediately clear if the arrest was connected to the Aug. 22 incident, Swinney also faces six misdemeanor charges including pointing a firearm at another person. The Multnomah County Sheriff's Office did not immediately return a request for comment.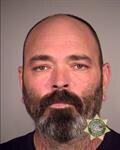 During the first presidential debate between President Donald Trump and former Vice President Joe Biden on Tuesday night, Trump refused to condemn white supremacy and instead specifically endorsed the violent gang.
"Proud Boys, stand back and stand by," Trump said.
"Trump basically said to go fuck them up," Joe Biggs, a leader of the Proud Boys, said in a chat on the right-wing social media app Parler. "This makes me so happy."
"We'll grow this group of patriots and we'll never back down," Swinney said in one of the chats. "If we win, it will make more patriots come to the next rally. We just need to go there and we'll beat them. We'll have enough to crush them at some point."
When asked about his calls for violence, Swinney told HuffPost at the time that Proud Boys members are "warriors" and that "Choir boys don't go up against people like [anti-fascists]. It takes a person with a certain type of mindset."
Swinney's bail has been set at more than $500,000, according to jail records.
Related
Popular in the Community