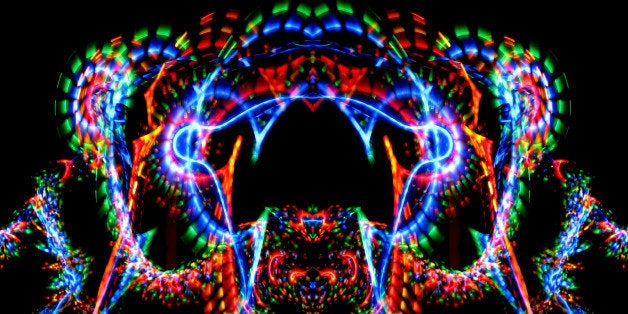 The new wave of research on the medical applications of psychedelic drugs has suggested that these substances may hold considerable promise as therapeutic interventions for a number of mental health conditions. And according to another new study, use of "classic" psychedelics -- psilocybin (magic mushrooms), LSD and mescaline -- may also be an effective suicide prevention measure.
University of Alabama at Birminghamon researchers studied data on 190,000 American adults, collected between 2008 and 2012 as part of the National Survey on Drug Use and Health. The data showed that lifetime psychedelic use was associated with a 19 percent reduction in past-month psychological distress, a 14 percent reduced likelihood of past-year suicidal thinking, a 29 percent reduced likelihood of past-year suicidal planning. Those who had used psychedelics had a 36 percent reduced likelihood of attempting suicide in the past year. Lifetime use of non-psychedelic illicit drugs, on the other hand, was linked with an increased likelihood of these outcomes.
While the study doesn't offer an answer as to why the use of psychedelics was correlated with reduced psychological distress and suicidality, it does suggest that more research could be helpful in determining whether psychedelics hold promise for suicide prevention.
"Despite advances in mental health treatments, suicide rates generally have not declined in the past 60 years. Novel and potentially more effective interventions need to be explored," said Peter S. Hendricks, Ph.D., assistant professor in the Department of Health Behavior and lead study author. "This study sets the stage for future research to test the efficacy of classic psychedelics in addressing suicidality as well as pathologies associated with increased suicide risk (e.g., affective disturbance, addiction and impulsive-aggressive personality traits)."
It's important to note, however, that this research has been largely conducted in controlled, clinical environments -- recreational psychedelic use is not recommended for the treatment of mental health conditions. Still, these and other findings suggest that under the right conditions, psychedelics may be a promising non-pharmaceutical intervention.
"Growing evidence including the present research suggests that classic psychedelics may have the potential to alleviate human suffering associated with mental illness," the researchers concluded. "Further rigorous research is warranted to better understand these substances, with the ultimate goal of taking full advantage of their latent therapeutic capacity."
Popular in the Community