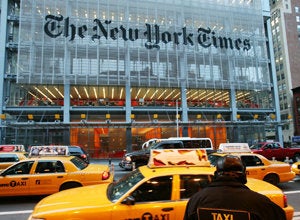 THE CAUCUS, the politics blog of The New York Times, convened a virtual roundtable of voters last Tuesday to discuss what they hoped to hear in the presidential debate that night. Turned off by negative campaigning, the voters said they wanted John McCain and Barack Obama to address issues like the economy and health care.
"I just want to see the candidates debate the actual issues and how each would handle them so the public can decide," said Joel Rittenhouse, a student at Ohio Northern University in Ada, Ohio. "I wish the smear campaigns could end and true debates could begin."
Some Times readers are not much happier with the newspaper's coverage, arguing that it overplays conflict and underplays the important issues and what the candidates would do about them.
"Why feed the garbage machine?" asked Michael Leonard of Evergreen, Colo. "This election is about the future of this country at a precipitous time," he said. "Why don't you help us focus on the matters of consequence and where the candidates stand with regard to them?" It is a fair question. Through Friday, of 270 news articles published in The Times about the election since the national tickets were formed in late August, only 29, or a little over 10 percent, were primarily about policy substance. And that is a generous tally that includes some very brief items.
That count by my assistant, Michael McElroy, is similar to figures compiled by the Project for Excellence in Journalism, which has been closely monitoring election coverage in a wide range of media. The group found that only 8 percent of front-page articles in The Times from late August through last Sunday were about policy. Nearly three-quarters were about the horse race, political tactics, polls and the like. The Times numbers are about the same as for the news media in general, including cable television and blogs -- not a standard to aspire to.
REAL LIFE. REAL NEWS. REAL VOICES.
Help us tell more of the stories that matter from voices that too often remain unheard.