Victims of the Pulse nightclub shooting, including the estates of several who died, filed a lawsuit against the city of Orlando, Florida, and local law enforcement almost two years after the massacre, alleging that the police failed in their duty to try to protect the club's patrons.
Adam Gruler, a police officer who was providing security at Pulse on the night of the tragedy, "abandoned his post" and "demonstrated a lack of concern for the dozens of patrons in the club" to a degree that "shocks the conscience," the lawsuit claimed. The suit was filed Thursday in federal district court in Orlando.
Gruler wasn't near the entrance when gunman Omar Mateen entered and began shooting, the plaintiffs' lawyer, Solomon Radner, said during a news conference on Thursday. "He should have done what he was there to do: protect the club."
The lawsuit contends that some of the 30 other officers called to the scene "chose to remain safely outside" during the gunfire and, by their actions, deprived the victims of life or bodily integrity. Other officers detained uninjured victims, unlawfully keeping some of them for hours and preventing them from contacting loved ones, the suit said.
The reasons for this behavior, Radner argued, were twofold: The officers weren't properly trained and they were probably scared.
"I think they were worried about personal safety instead of the safety of others," he said. "[Gruler] stayed outside where it was safe and allowed dozens of people to be massacred, knowing that was taking place, knowing that he was the only armed person there who could stop this. That was his job."
He wasn't at the club's entrance, Gruler said in the days after the June 2016 shooting, because he was looking for someone who'd entered the club with a fake ID. When he heard gunshots, he ran toward the entrance and confronted Mateen, but realized he was outgunned and needed backup. That backup arrived six minutes after he put in the call, at which point police officers did go into the club.
Family members voiced their anger in Thursday's news conference.
"It pains me to think my brother might still be alive if the defendants in the lawsuit acted differently," Berto Capo, whose sibling Luis Omar Ocasio-Capo died in the shooting, told reporters. "What if the Pulse security guard stopped the shooter from ever coming inside Pulse? Would my brother still be alive? What if the Orlando police officers who responded to the shooting were aggressive with the plan to rescue hostages and victims and killed the shooter? Would my brother still be alive?
The city of Orlando said in a statement, "On the morning of June 12, 2016, federal, state and local law enforcement officers and first responders put themselves in harm's way to save as many lives as possible. Our first responders are committed to the safety of this community, and they stand ready to protect and serve."
Related
Before You Go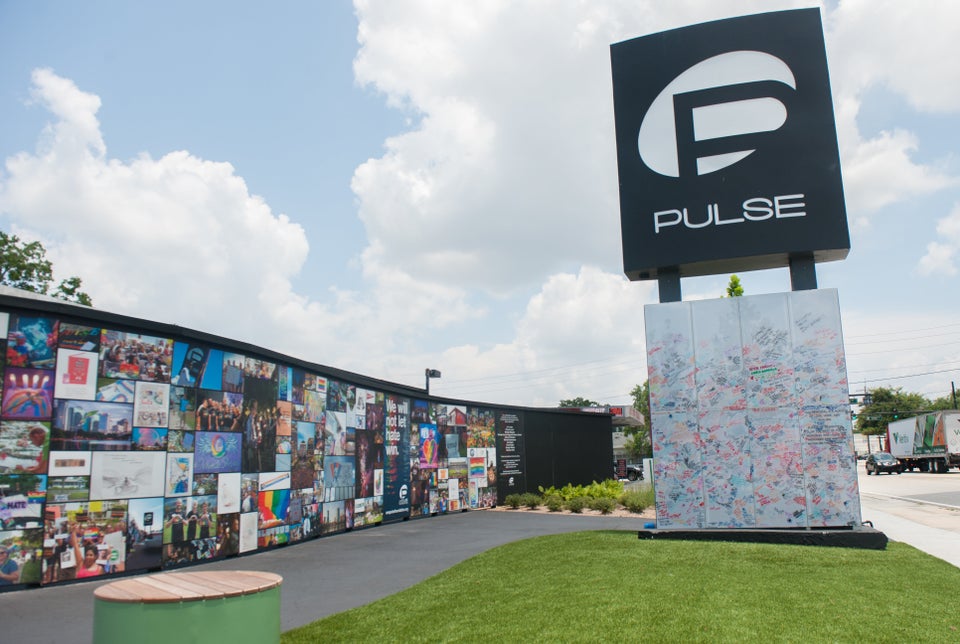 Pulse Nightclub Memorial
Popular in the Community