Cooking is especially joyful in the fall. With the cooler temperatures setting in, spending time next to a fryer is actually a treat (and eating the fruits of your labor even more so). There are pies to be baked. Squashes to be pureed. And pumpkins to be fritter-ized. That's right, pumpkin fritters.
You might think that you want to make bread out of your fall pumpkin. Or you might have thoughts of turning one into a pasta sauce. But don't. Instead, make fritters out of your round, orange gourd. Trust us. Or rather, trust this recipe.
Glorious, right? Food blogger and cookbook writer Alida Ryder of Simply Delicious shared this recipe for her grandmother's pumpkin fritters on her blog and the world is now a much more delicious place. The fritters are made from a simple batter of milk, egg, sugar, flour and pumpkin -- and they come together in a matter of minutes.
On their own, the fritters are beautiful. But to take them next level, Ryder tops them with a deep brown, homemade caramel sauce that you won't want to miss out on. Get the recipe here. For the record, Ryder does warn that one can easily down 20 of these in a sitting. It has happened, just so you know.
Related
Before You Go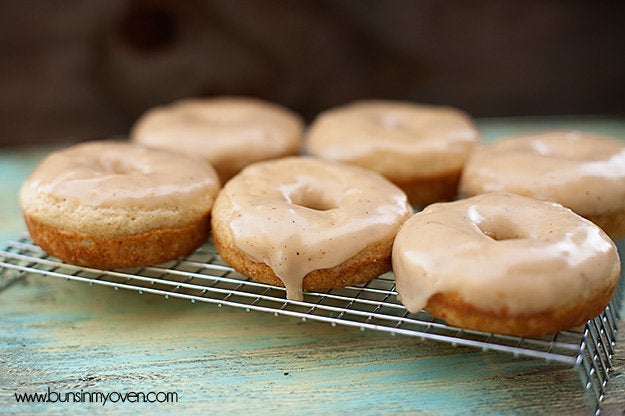 Doughnut Recipes