Why bother with chew toys when there are perfectly good hills to roll down?
That seems to be the mentality of this English bulldog puppy, named Sophie, who has come to appreciate the simple pleasures in life -- namely, rolling down hills.
Sophie's owner says the first time the pup tucked and tumbled to the bottom of a hill, there was concern she'd injured herself. "I picked her up, terrified that she had 'fallen' down this hill," her owner writes in the video caption on YouTube, "but I put her back down and she just did it again and again, 4 more times with such gusto we realized she was just having a ball!"
WATCH the tumbling pup, above.
Related
Before You Go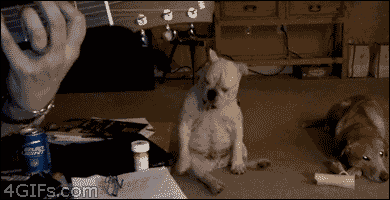 13 Dancing Animals GIFs