Russian Prime Minister Vladimir Putin playfully pawed a Bulgarian shepherd dog In Sofia, Bulgaria, after being gifted the furry friend by Bulgarian Prime Minister Boyko Borisov, the Bulgarian Standart reports. Putin was in Sofia as part of an agreement that teams Bulgaria and Russia together in constructing part of the South Stream gas pipeline.
Putin's puppy love was in the news recently when it was revealed that he told President George W. Bush that his dog was "bigger, stronger, faster," than Bush's Scottish terrier.
While known for his dour public persona and macho posturing, Putin's pooch cuddling showed a softer side of the Russian premier. Vote below on which picture shows the pet-loving PM at his warm and fuzziest.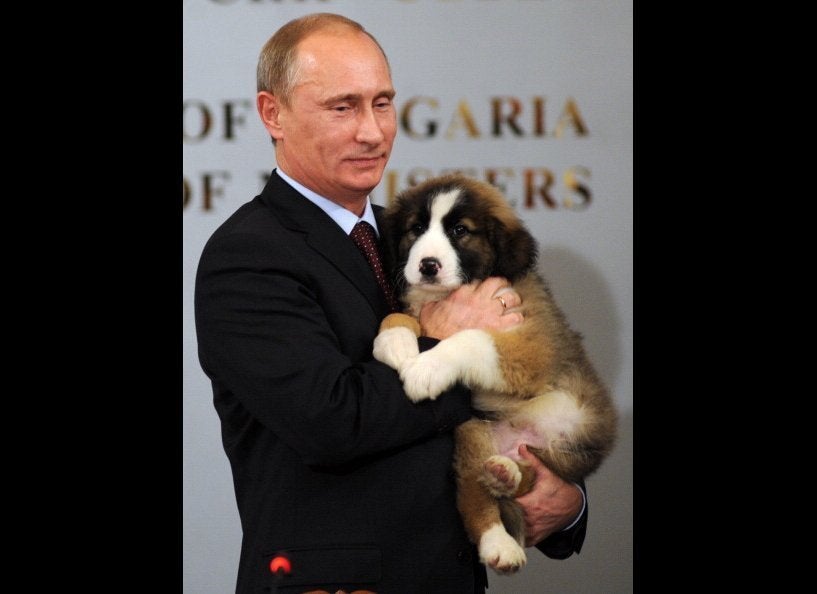 Putin Cuddles With A Bulgarian Shepherd Dog
Related
Popular in the Community