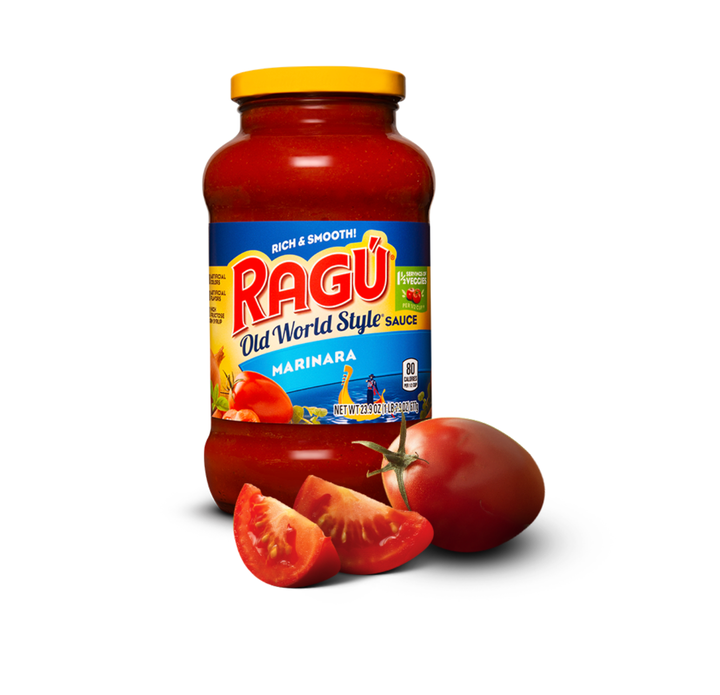 While many Canadians would like to imagine we're the kind of people who wake up early to stew tomatoes and make sauce from scratch, life often gets in the way. That's where jarred pasta sauce comes in.
Whether it's screaming kids taking up your time or a lack of funds, when you're in a pinch, a jug of marinara on sale for $2 at Shoppers Drug Mart will go a long way.
But Canada quietly lost an icon of the industry this summer, as the U.S. company behind Ragu announced the sauce would no longer be sold north of the border.
WATCH: Pro chef versus home chef make ragu sauce. Story continues below.
"We regret to inform you that RAGÚ has made the hard decision to exit the Canadian pasta-sauce market," a June 15 statement from parent company Mizkan America, Inc. reads. "We hope that you have enjoyed the delicious taste of RAGÚ and are very sorry for any inconvenience."
While "ragu" refers to a specific type of Italian meat sauce, Ragu the brand has been around since 1937, producing an assortment of pasta and pizza sauces. From marinara to mushroom to assorted veg, it's been hard to miss their lineup of jarred sauces in grocery stores across Canada.
The company didn't give a reason for the departure and wouldn't say if it's tied to the COVID-19 pandemic, however, a banner on the company's website acknowledges that the pandemic could affect supply of some products.
'Here today, gone tomato'
While Canadians first noticed Ragu's disappearance earlier this summer, things came to a head this week as we all faced the prospect of a long, Ragu-less future ahead of us. The sauce trended on Twitter for most of the day Thursday.
Many Canadians mourned the loss of a pantry staple.
While others took the chance to express their strong opinions on the jarred pasta sauce market, including a lot of love for Classico and Canadian standards like No Name brand and President's Choice.
While others pointed out that it's actually pretty easy to forget the jar and just make your own tomato sauce.
I, for one, will always look back fondly on the quintessential meal of my childhood — tri-coloured cheese tortellini from Costco with cold original flavour Ragu on top. It was affordable, tasty for kids and easy on my single mom who had a lot going on raising two kids on her own.
RIP to Ragu, a real legend.
We never appreciated the thyme we had with you.
Related
Popular in the Community