WASHINGTON -- Former White House chief of staff and current Chicago Mayor Rahm Emanuel had some advice for Mitt Romney on Sunday: stop complaining about the Obama campaign's attacks over Bain Capital.
"As Mitt Romney said once to his own Republican colleagues, stop whining," Emanuel said on ABC's "This Week." "I give him his own advice. Stop whining. If you want to claim Bain Capital as your calling card for the White House, then defend what happened at Bain Capital."
President Barack Obama's deputy campaign manager, Stephanie Cutter, said last week that Romney may have committed a felony if he lied about his role at Bain to the U.S. Securities and Exchange Commission. Romney demanded an apology from the president for his campaign's statements about his Bain record.
Emanuel implied Romney's response showed he wouldn't be able to deal with foreign leaders.
"Give it up about Stephanie [Cutter]," he said. "Don't worry about that. What are you going to do when the Chinese leader says something or Putin says something. You're going to whine? ... You cannot do that."
Romney campaign adviser Ed Gillespie told CNN's Candy Crowley Sunday that the candidate "retired retroactively" from Bain after taking a leave of absence to work on the 2002 Olympics.
"He took a leave of absence and in fact, Candy, ended up not going back at all and retired retroactively to February 1999 as a result," Gillespie said on "State of the Union."
Emanuel said Romney can't claim he had nothing to do with Bain's work after 1999 because he continued to hold major titles there.
"As president of the United States, you can't have a sign on your desk that says 'Gone fishing.' You can't put that on that desk. It's basically, the buck stops there. You can't say to the SEC, 'I was the CEO and chairman and president, but I'm not responsible, I'm not accountable.'"
Before You Go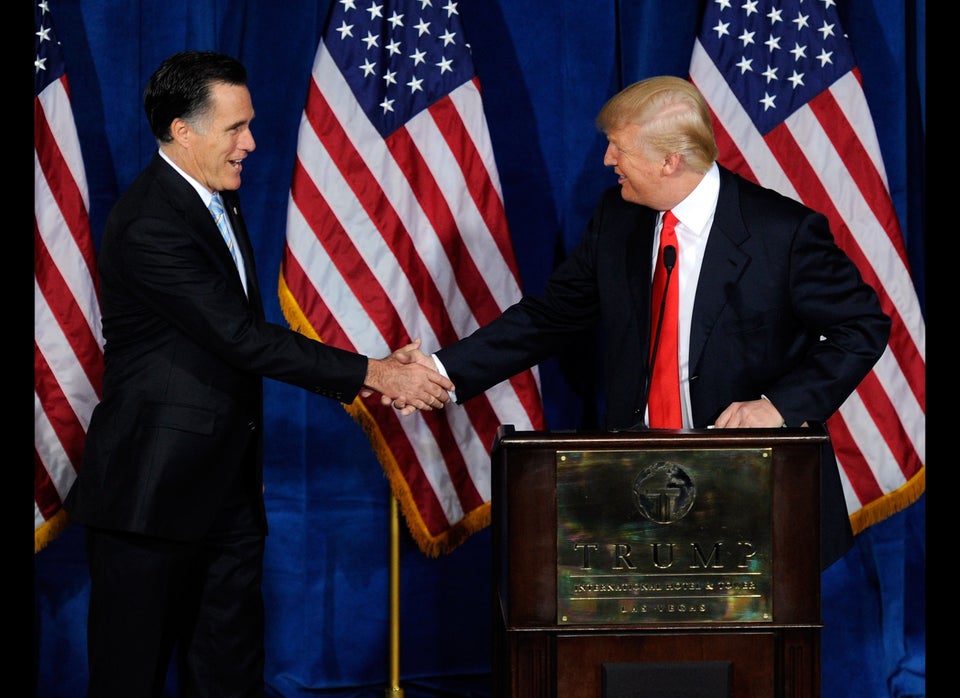 Mitt Romney's Greatest Hits
Popular in the Community