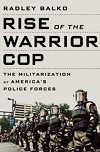 In November 1991, police in Dekalb County, Georgia conducted a 2:30 am drug raid on the home of Bobby and Kathy Bowman.
Shortly after the officers took down his door with a battering ram, Bobby Bowman fired at them, wounding one officer. He would later say he thought he was being robbed. The police shot back. Outside the house, Investigator Charles A. Povilaitis fired three bullets through a closed window backed by drawn shades. The window was part of the bedroom where Bowman's eight-year-old stepson Xavier Bennett was sleeping. One of the bullets struck the boy, killing him. Povilaitis initially denied firing his gun at all, then claimed to have fired fewer bullets than he actually did. He was suspended for five days.
The police found about 3 grams of crack cocaine, and misdemeanor amounts of other illicit drugs. Bowman was convicted of drug possession with intent to distribute, and of assault on a police officer for the shot that wounded one of the raiding cops. He was also initially charged with murder for starting the gunfight that caused his stepson's death.
He was sentenced to 45 years in prison.
(The "Raid of the Day" features accounts of police raids I've found, researched, and reported while writing my forthcoming book Rise of the Warrior Cop: The Militarization of America's Police Forces. It's due out in July, but you can pre-order it here.)
Sources: Beverly Shepard, "Bowman is sentenced to 45 years in prison," Atlanta Journal-Constitution, March 23, 1992; David Pendered and Bill Robinson, "Report: Officer initially denied firing gun in raid Drug suspect's 8-year-old stepson died in early morning shootout," Atlanta Journal-Constitution, May 15, 1992; Beverly Shepard, "Prosecutor says Atlanta detective won't be charged in death of boy," Atlanta Journal-Constitution, December 19, 1991.
REAL LIFE. REAL NEWS. REAL VOICES.
Help us tell more of the stories that matter from voices that too often remain unheard.