It seems the newest trend in food as arrived and it's multicolored. With the debut of the Rainbow Grilled Cheese a few weeks back, folks were bummed it was only available in Hong Kong. Not so much the case any longer as Chomp Eatery has unveiled their own version of the colorful dish.
The LA-based restaurant is calling this one a Unicorn Melt.

Chomp's new melt is made with White American and Provolone cheese, which they call "Unicorn Milk." The cheese goes through a fantastical transformation and the final result is served on toasted sourdough bread.
You can get the Unicorn Melt at Chomp Eatery in Santa Monica for $6.
Peter Pham
Pete's favorite foods include pizza, tacos and pretty much any kind of breakfast. He'll usually snap a photo or two while his food cools down.
Related
Before You Go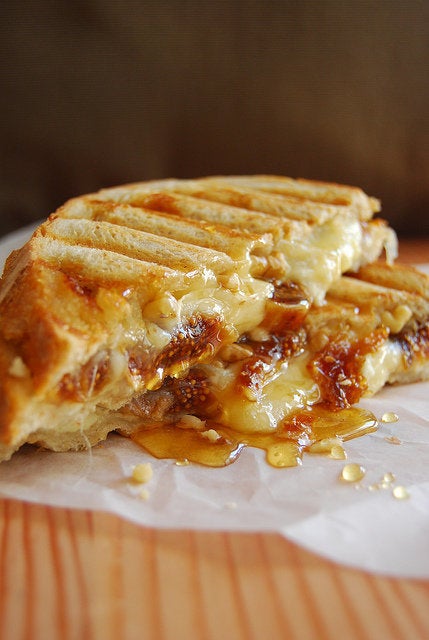 The Best Grilled Cheese Sandwich Recipes