A group of New York lawmakers have sent a letter to U.S. Attorney General Eric Holder asking that the Department of Justice conduct an investigation into the fatal 2012 shooting of an unarmed black teen by New York City police officers.
"In the interest of seeking truth and justice, we are asking for an extensive and exhaustive investigation into the killing of Ramarley Graham," reads the letter, which the New York Daily News reports was sent to Holder's office last month by members of the state's Black, Puerto Rican, Hispanic and Asian Legislative Caucus. Franclot Graham speaks to his son, Ramarley Graham, in his casket before funeral services, Saturday, Feb. 18, 2012, in the Bronx.
(Photo: John Minchillo, AP)
Graham, who would have turned 21 on Saturday, was unarmed. All he had in his possession that day was a small bag of marijuana.
"We believe the investigation will uncover that the actions of Officer Haste violated the civil rights of Ramarley, his family and the other residents in the home," the letter states, according to The Daily News. "It is imperative that the Department of Justice send a clear signal that the lives of black and brown minority men matter." Police officers and supporters clap as Officer Richard Haste exits the courthouse after posting bail in New York, Wednesday, June 13, 2012. (Photo: Seth Wenig, AP)
Manhattan U.S. Attorney Preet Bharara said in August that his office would review Ramarley's death for civil rights violations. According to the Daily News, that review is still ongoing.
"It's been two years now, and we've gotten no justice for Ramarley Graham and his family. If Ramarley and his family can't get justice in a case like this one -- where he was unarmed and shot and killed in his own family's home -- what hope is there for other black and Latino men in this city and across the nation?" New York City Council member Jumaane Williams told The Huffington Post in an email. "His life matters."
Before You Go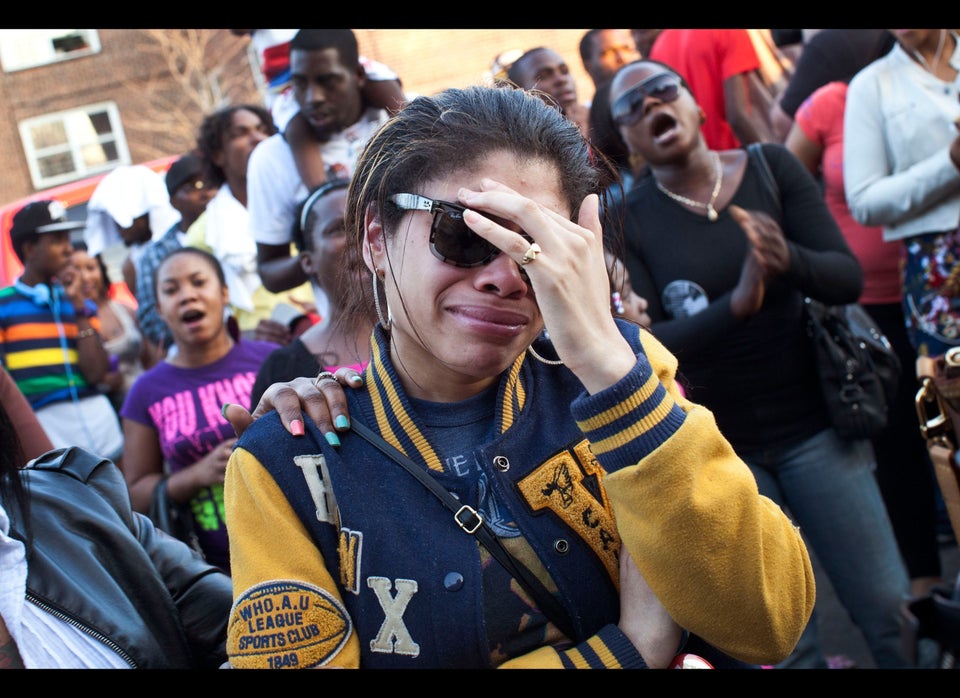 Protest Over Ramarley Graham's Death
Popular in the Community