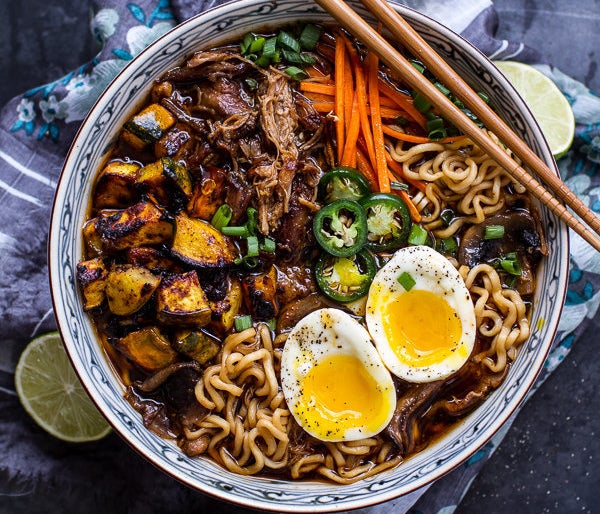 If the mention of ramen brings to mind the packets of Maruchan ready-to-make soup that you can get for less than a dollar, then the introduction to a proper bowl of this soup is going to rock your mind. Ramen is one of the best gifts Asia has ever given the world ― it is a hearty, soul-warming, broth-y soup that defines the very meaning of comfort food.
Ramen is all about the broth ― no package of MSG can be its substitute. The process to make this soul-satisfying broth can take three days, but the result is worth it. The chewy noodles are important too ― they're nothing like the supermarket kind. Then there's the meat, the soft-cooked egg and the buckets of umami flavor that make you keep eating until you reach the bottom of the bowl, no matter how full you are.
Luckily, there are more and more places in the U.S. where you can get a bowl of this soup. But if you don't find yourself around the corner from a ramen joint, we have 10 ramen recipes that make a great substitute. None of these take three days, some of them are easier than others, but all of them will get you closer to a proper bowl of ramen than the packets of dried noodles you ate in your college years.
Spicy Homemade Pulled Pork Ramen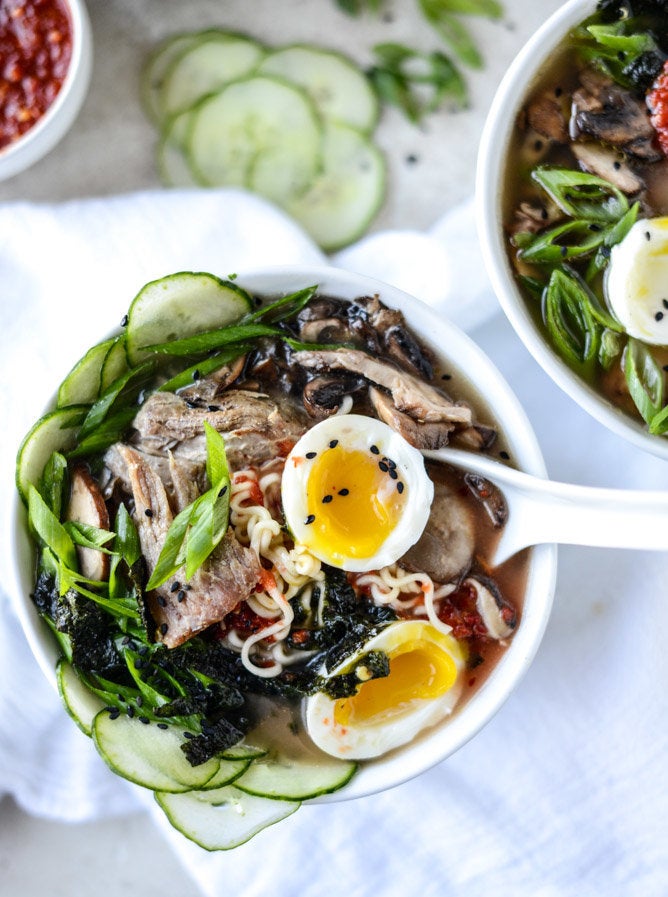 Garlic Braised Pork Belly Ramen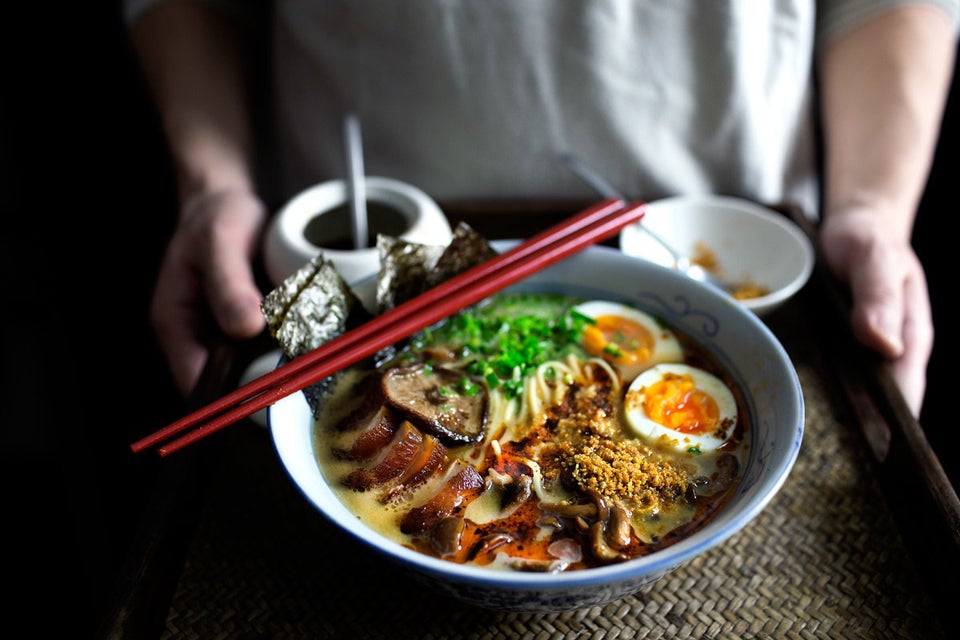 Thai Peanut Chicken Ramen Noodle Soup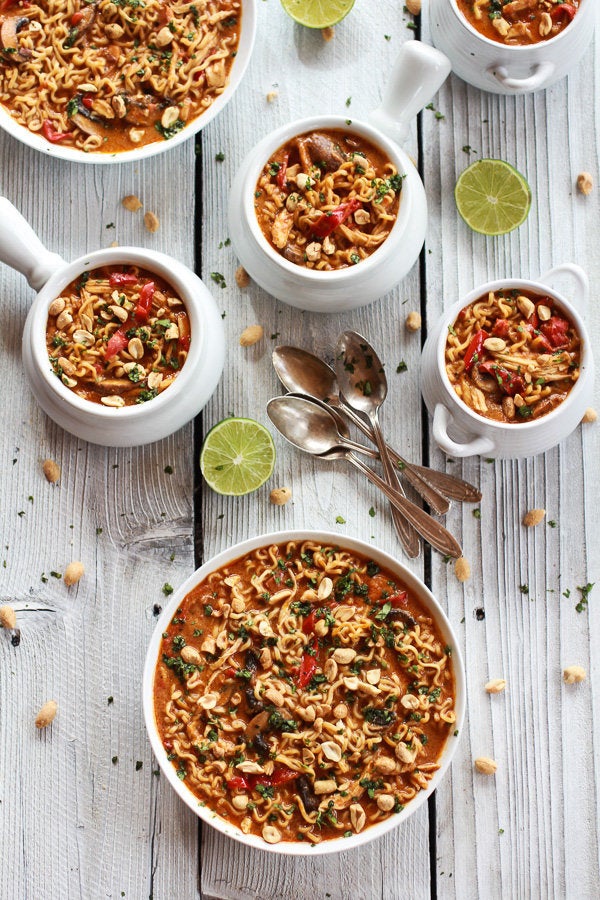 Caramelized Crispy Pork Ramen Soup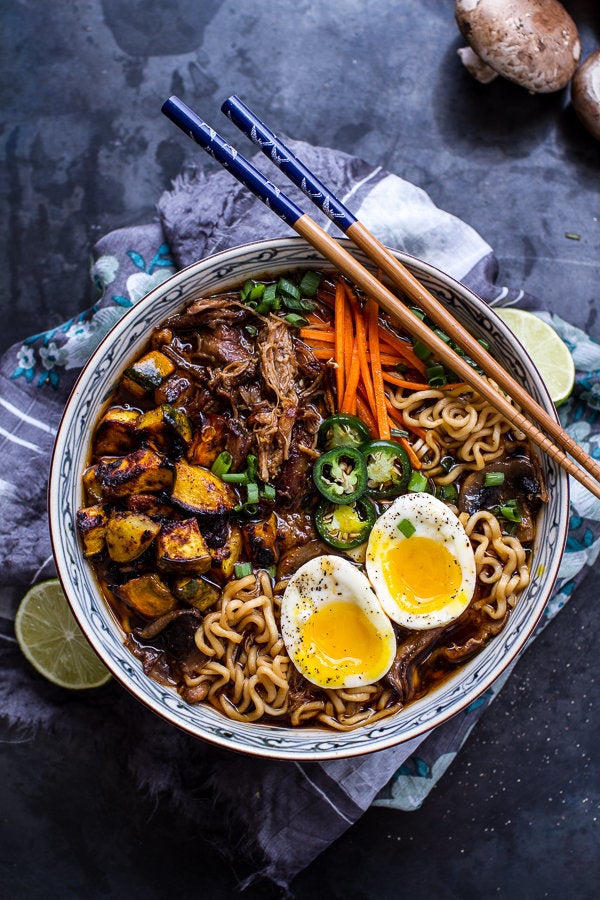 Roasted Chicken Ramen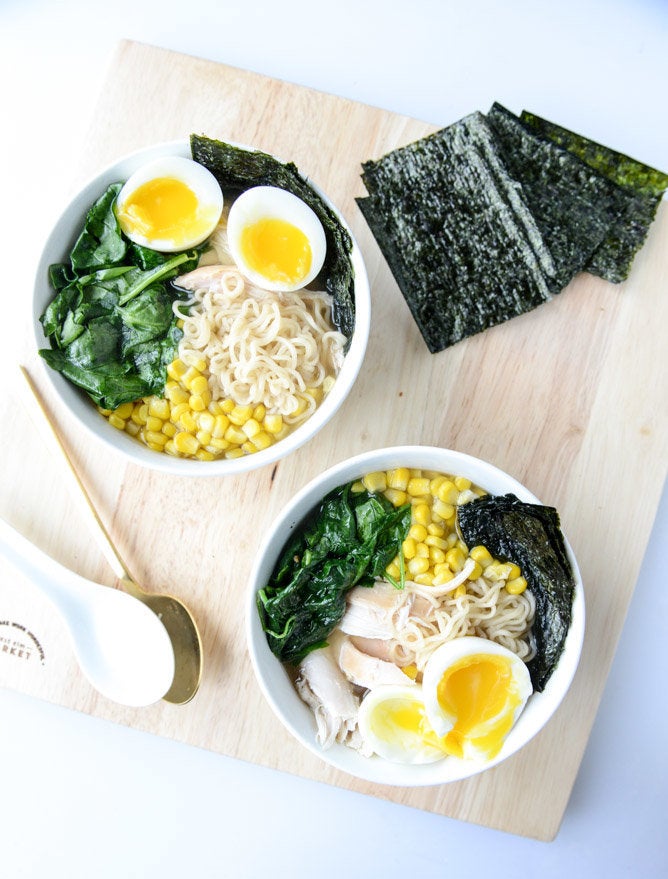 Leftover Thanksgiving Turkey Ramen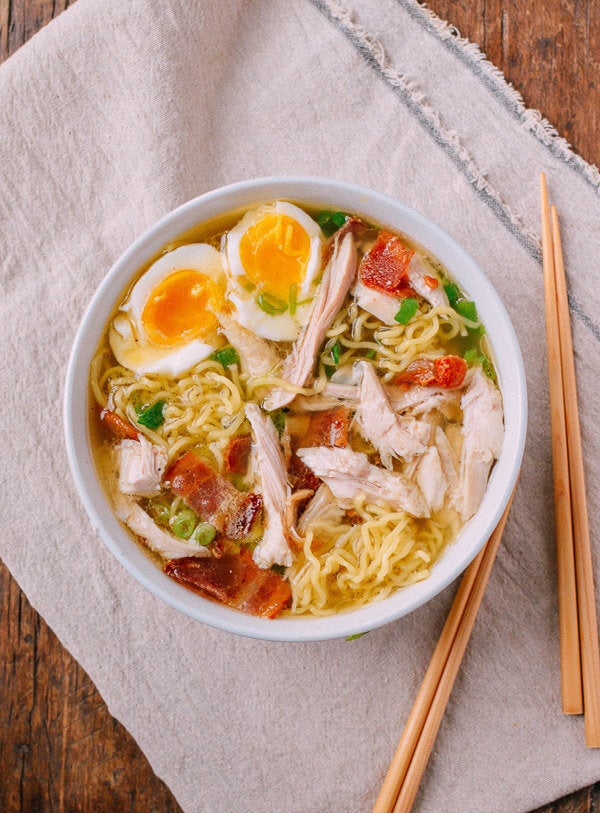 Homemade Spicy Ramen With Tofu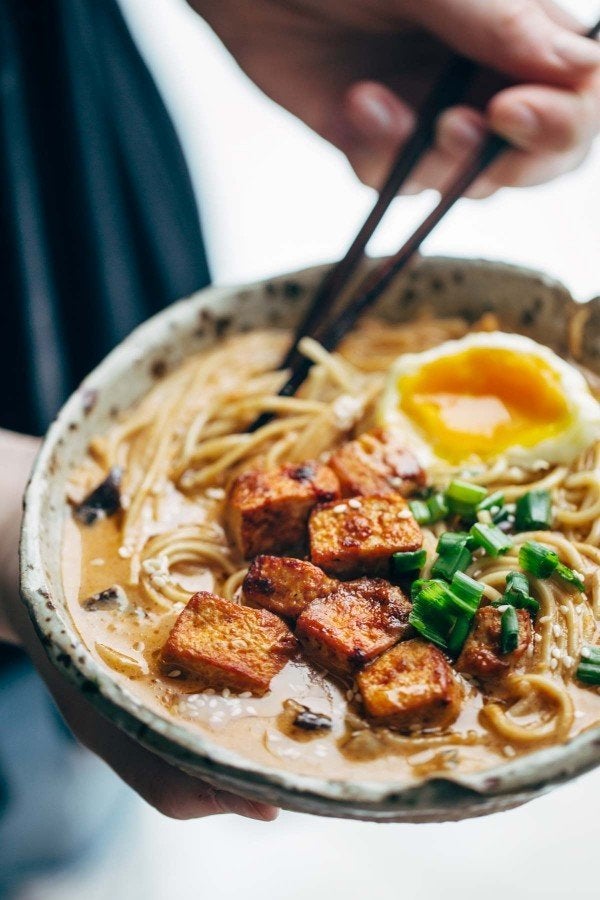 Spicy Miso Ramen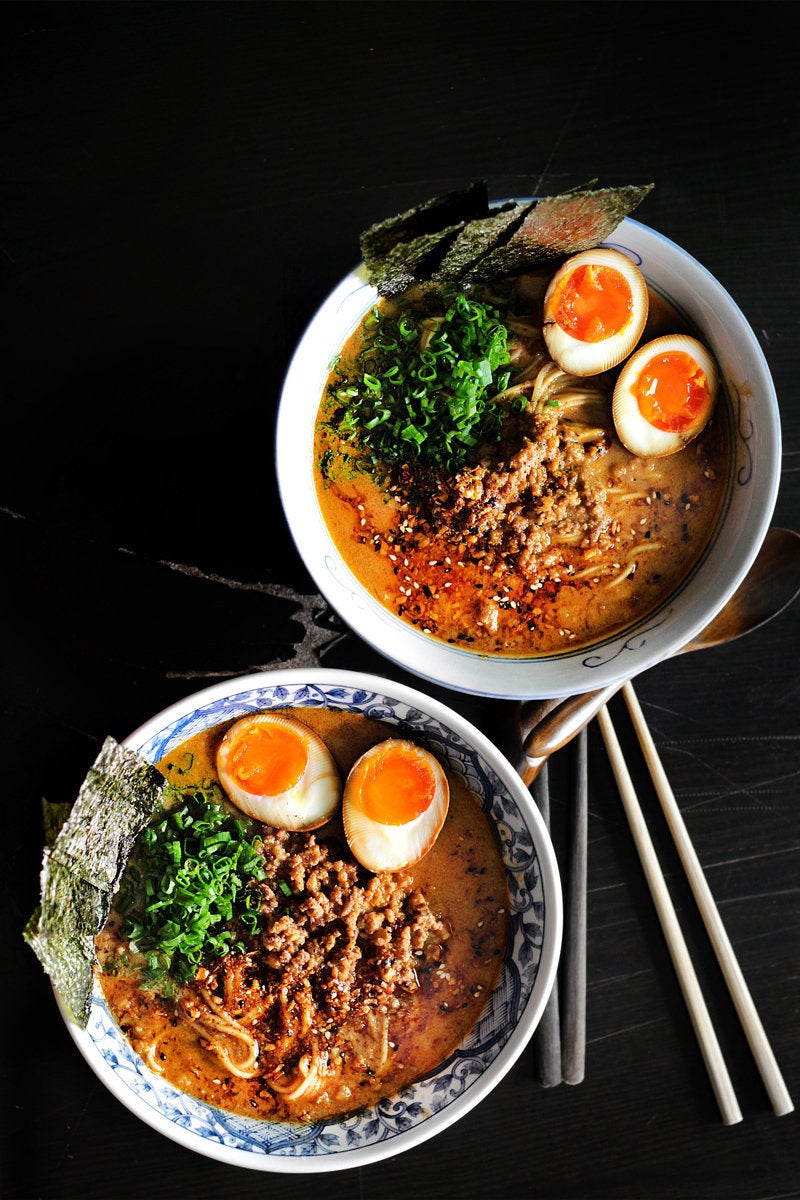 Quick Homemade Ramen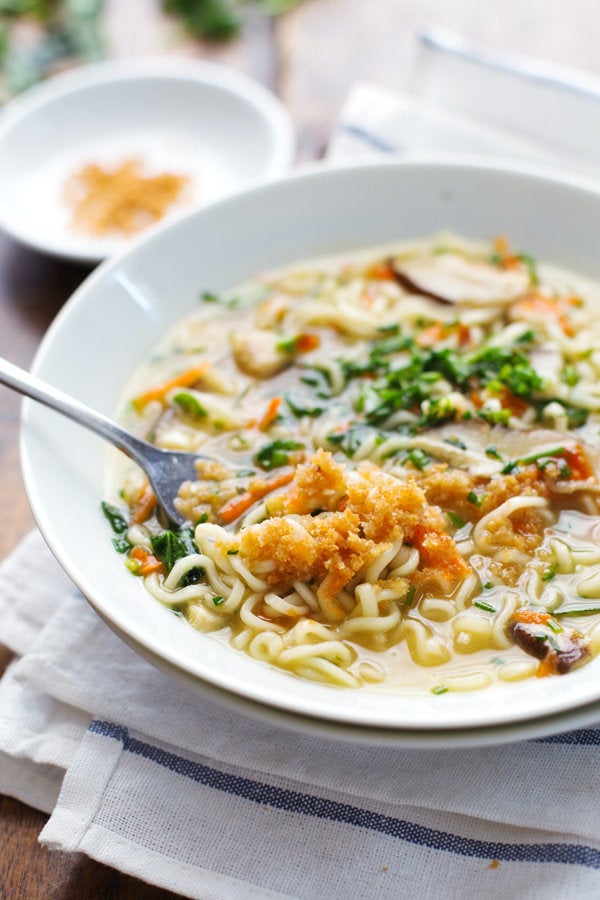 Vegan Ramen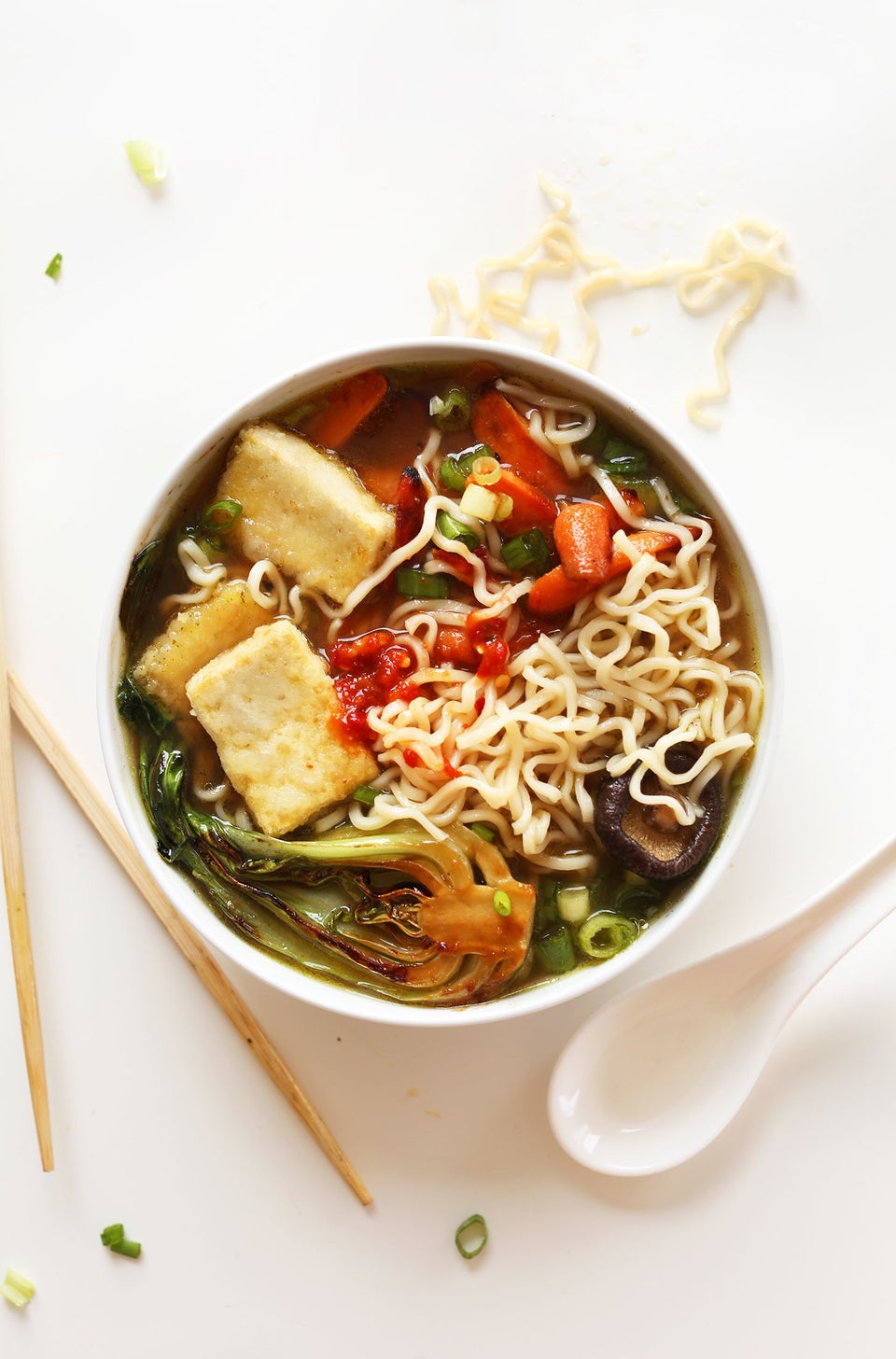 Miso Ramen With Shiitake And Mushrooms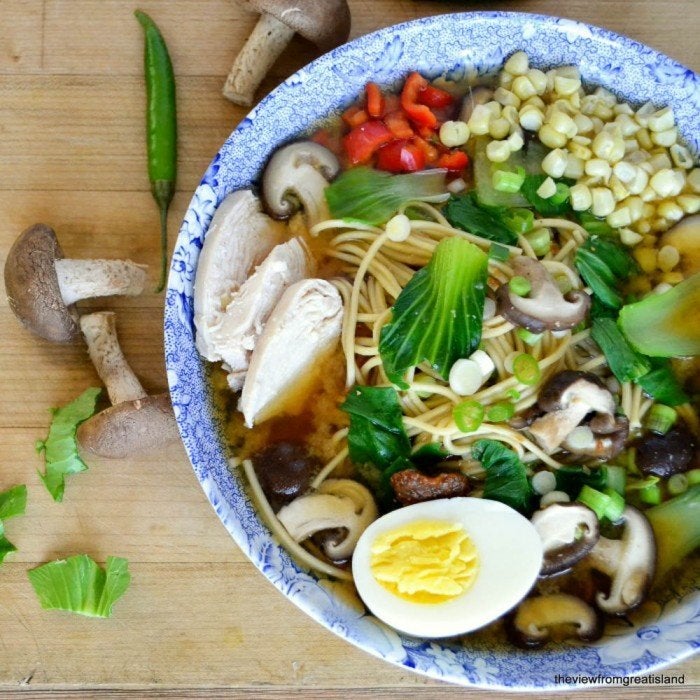 The View from Great Island
Related