Rats can play a big role in the world of science -- but what about in the realm of style?
Rodent lovers tried to prove that rats aren't creepy household pests, but adorable pets by putting on a rat fashion show at the NYC Fancy Rat Convention in New York City on May 29.
Decked out in tutus and wedding dresses, among other ensembles, the rodents showed their lovable -- and fashionable -- sides by wearing the miniature outfits.
"The rats look very cute and seem to like wearing them. Rats are very popular these days and the owners love to dress them up," said pet fashion designer Ada Nieves, according to Oddity Central.
With models provided by the Big Apple Rattery, the event could do a lot to help rats overcome their stigma, said event organizer Tara Delahoz.
"Once people see how beautiful they are, they'll get turned on to them," the Queens resident told DNA Info.
Just remember rats still have a fearsome reputation. Just days ago, the Internet was abuzz with reports from South Africa of Giant Rat Attacks.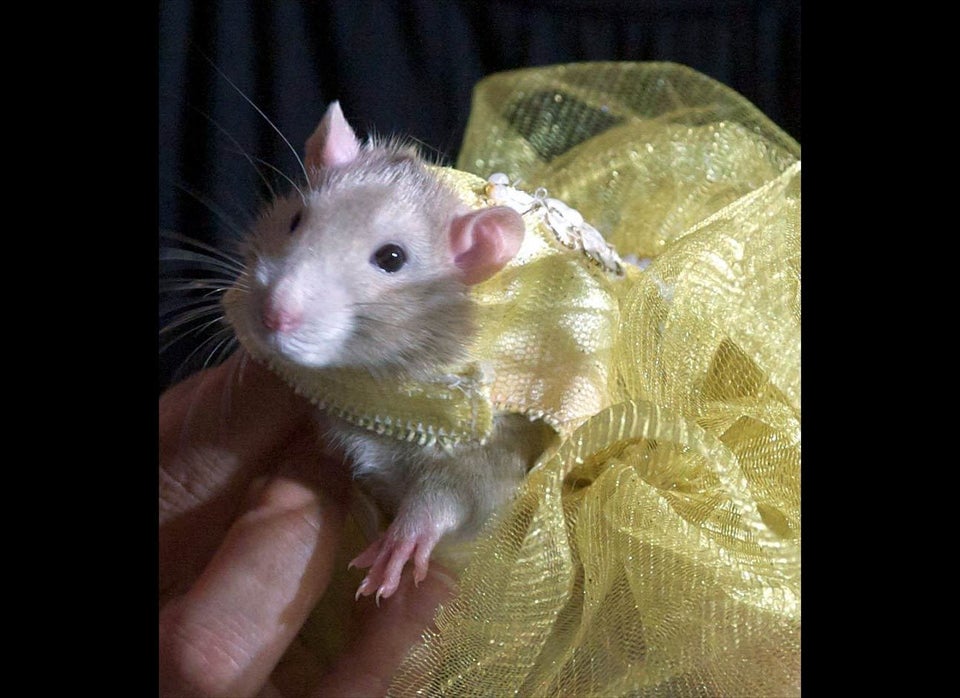 Fancy Rat Convention
Related
Popular in the Community