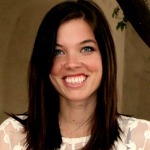 Guest Post By Ash Lauren Rogers, Segal Family Foundation's Director of Operations, based in Kampala, Uganda
This week the African Philanthropy Forum was held from Feb. 24-25 in Addis Ababa, Ethiopia, where well-established Western foundations like the Rockefeller Foundation, the Mastercard Foundation - convened with some of the most influential African philanthropies - Chandaria Foundation, Mara Foundation, Equity Bank Foundation, and Tony Elumelu Foundation, to set a bold, new direction for financing Africa's development.
Here on the continent, there is a burgeoning African-led movement to redefine and reclaim philanthropy and, in the process, setting a new archetype for giving.
As a director at Segal Family Foundation, a private US-based donor funding exclusively in Sub-Saharan Africa, I participated in the forum to listen and engage in discussions on how to create innovative sustainable models of philanthropy and social investing. What was most striking about the dialogues that ensued was that, even though the African philanthropists vary widely on mission and approach, their paradigm of giving diverted clearly from that of Western donors.
From these discussions, I'd like to propose three lessons that philanthropists in Africa can learn from African philanthropists.
1)Active Capital - Many African philanthropists' success is rooted in a deep, intrinsic knowledge of their local and regional economies. They leveraged this on-the-ground knowledge to build new markets and products. Now, they wield these same networks and strategies for social initiatives. Few are interested in the common Western practice of designing projects internally, sending out requests for proposals, writing a check and following up through quarterly reports.
Ashish Thakkar, founder of Mara Foundation, proclaimed: "If you want passive capital, you'll have to look somewhere else". Mara Foundation, like other African foundations, takes an active role in their investments. They want to get their hands dirty, by becoming full partners with their investees, providing localized human capital alongside financial capital.
2)Hybrid Models - Africa's greatest capitalists, are moonlighting as philanthropists and fail to see the dichotomy between their social missions and their day jobs. James Mwangi of Equity Bank, preached that philanthropy must start with ethical business. First, you build your values into your business, Mwangi noted, then you figure out how to expand them through charitable work.
With this prospective, it is no surprise then that the work of African foundations' is highly concentrated in the areas of impact investing, financial access for women and youth, strengthening the entrepreneurship sector, and fostering the success of small and medium-sized businesses. In this way, African philanthropists recognize business and philanthropy as a continuum, rather than a divide.
3)Beyond Projects - Another characteristic of this growing cadre of African foundations is a focus on building systems and sectors, rather than projects. Theo Sowa of African Women's Development Fund - a leader in convening African philanthropists, promoting women's advocacy groups, and fighting for more inclusive systems - declared that the power of philanthropic giving can be to build enabling environments to allow development to flourish. With connections both commercial and political, many African philanthropists are well-placed to put into practice the policies requisite for change.
In the end, private dollars - whether from the West or the African continent - pale in comparison to the enormous challenges faced on the continent. However, philanthropic foundations can play an essential role in development because we can take big risks, pivot quickly, and leverage our individual assets through strategic partnerships.
The challenge to Western philanthropists working on the continent is to learn from our African brothers and sisters. How can we 'Africanize' our giving to respond to a changing continent? How can we partner with African foundations to ensure that Africa's unprecedented growth is inclusive and equitable? The time is now to for us to address these questions to help move Africa forward.
Popular in the Community