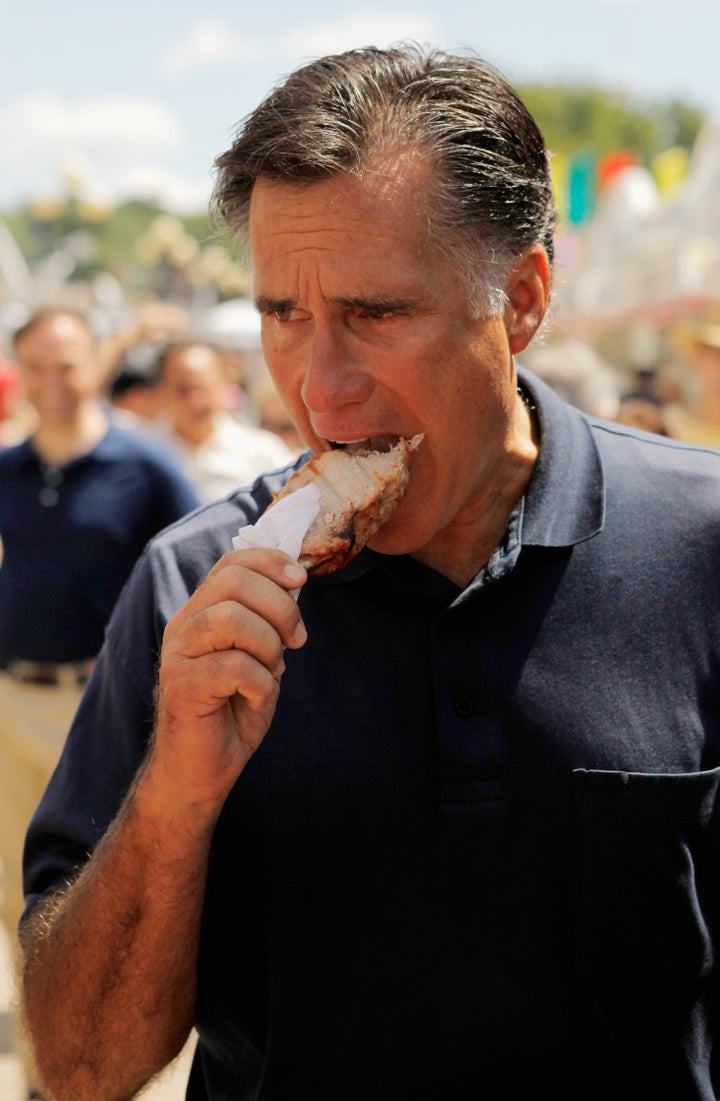 Members of the press covering the GOP debate in Iowa on Thursday were enamored of one thing: pork chop on a stick.
Romanesko reports that the pork chop on a stick was one of most tweeted-about foods among political reporters at the fair. CBS' Norah O'Donnell, Washington Post's Aaron Blake, Daily Caller's Alex Pappas, the Philadelphia Inquirer's Tom Fitzgerald, the Chicago Tribune's James Oliphant and NBC News' Jo Ling Kent and Andrew Rafferty were among the reporters who gave the treat a nod.
NPR's Don Gonyea professed his newfound love for pork chops on a stick, calling it "the best meal I've had on the road in two years in all the time I've followed candidates around." He described, "I assume it's broiled. It's trimmed. There's no bone. You pay $6 and they hand this thing to you. I have gone to very nice restaurants and ordered the chop and it wasn't as good as this." He said that he planned "to get another pork chop on a stick for another $6 and put it in my bag" for his post-debate dinner.
Even Gwen Ifill set the scene of her National Journal piece about the GOP debate with "About halfway through my grilled pork chop on a stick at the State Fair..."
Caroline Horn, senior producer for politics at CBS News, tweeted this photo of Norah O'Donnell, the network's chief White House correspondent, speaking to Jon Huntsman with a pork chop on a stick in hand.
PHOTO: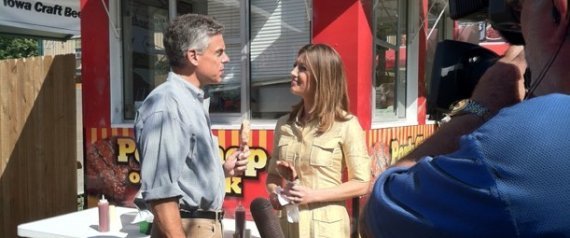 The pork chop on a stick was also popular with GOP candidates Mitt Romney and Jon Huntsman Jr. The New York Times reported that it's tradition for politicians to help grill the pork on a stick. The food seemed to outshine the fair's other delicacies, which include fried butter on a stick, fried ice cream on a stick, peanut butter and jelly on a stick and fried cheesecake on a stick.