Tuesday's primaries led to Sen. Marco Rubio (R-Fla.) dropping out and Ohio Gov. John Kasich winning his first state. But the contests also left the Republican Party largely in a state of limbo, poised between the prospects of a controversial front-runner and a divisive nominating convention fight.
In exit polls to date, between 43 percent and 60 percent of GOP primary voters have said they would be satisfied to have him as their nominee. While Trump's remaining rivals aren't any more broadly popular than he is, that's significantly lower than the 62 percent to 85 percent of Democrats who'd be content to see former Secretary of State Hillary Clinton lead their ticket.
In a new HuffPost/YouGov survey, conducted prior to Tuesday's primaries, fully half of all registered voters who belong to or lean toward the Republican Party still say they'd prefer to see someone besides Trump as the party nominee this year. Among that group of GOP voters, 79 percent believe any of Trump's remaining rivals would make a better nominee.
That adds up to nearly 40 percent of the GOP electorate that views Trump as the worst of all possible primary options.
Thinking Trump would be a weak nominee, though, isn't necessarily the same as thinking he'd be a catastrophic one. Just 34 percent of GOP voters say Trump's nomination would be bad for the Republican Party, while 27 percent say it would be bad for America.
Only 36 percent think Trump's Republican rivals should work together to try to stop him from winning the nomination. A 52 percent majority -- including, unsurprisingly, nearly all of Trump's supporters, oppose such an effort. An ABC/Washington Post poll conducted earlier in March found similar results, with 53 percent of Republicans opposing the idea of a contested convention.
That a paper-thin majority of GOP voters don't want to see Trump brought down isn't exactly a ringing endorsement, of course. But it does underscore that many Republicans would also be deeply dissatisfied to see the party openly colluding against him.
The outcome of the Republican nomination remains very much up in the air. Regardless of what happens, though, it's likely to leave an unusually large share of the party heading into the general election race on unhappy terms.
The HuffPost/YouGov poll consisted of 1,000 completed interviews conducted March 11-15 among U.S. adults, using a sample selected from YouGov's opt-in online panel to match the demographics and other characteristics of the adult U.S. population.
The Huffington Post has teamed up with YouGov to conduct daily opinion polls.You can learn more about this project and take part in YouGov's nationally representative opinion polling. Data from all HuffPost/YouGov polls can be found here. More details on the polls' methodology are available here.
Most surveys report a margin of error that represents some, but not all, potential survey errors. YouGov's reports include a model-based margin of error, which rests on a specific set of statistical assumptions about the selected sample, rather than the standard methodology for random probability sampling. If these assumptions are wrong, the model-based margin of error may also be inaccurate. Click here for a more detailed explanation of the model-based margin of error.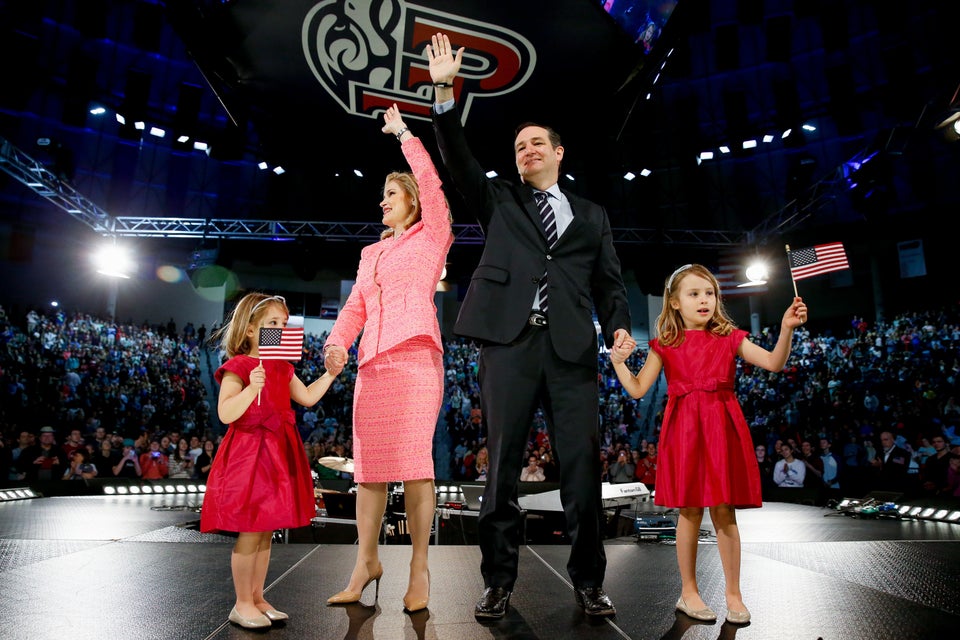 Declared 2016 Presidential Candidates
Popular in the Community