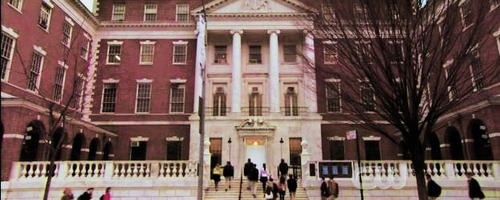 You can't always get what you want. Or can you?
When it comes to buying Manhattan real estate, choosing amenities is like getting picked first in the schoolyard. With so many factors going into a purchase decision, the list of non-negotiables is suddenly not so set in stone, putting the buyer and broker to the test.
For Manhattan families, proximity to the child's school seems to be the factor that cannot be cut. The NY Times ran an article on the recent migration of families from around the city to the Upper East Side as children are now getting acceptance letters to the many schools in the neighborhood. According to the Times, "People are much more willing to commute for work than they are to their children's school."
Developers have caught onto the trend and are now making the non-negotiable list a possibility. New residential developments uptown, especially on the Upper East Side, are making the neighborhood even more family friendly. This movement calls for more compact layouts with more bedrooms, as well as amenities for every age group.
For example, Carnegie Park, a condo-conversion on 94th Street and Third Avenue, is offering "uber combos" to buyers when possible to create apartments with at least four bedrooms, in addition to amenities including a swimming pool and children's playroom, according to Streeteasy.
Developers are aware of their impactful role when it comes to buying in the city. As it becomes harder to think of a neighborhood without new residential construction and amenities not already offered, the new construction buyer seems to have the best of both worlds. These developments are making it more common and easier for a buyer to purchase without cutting down the list of non-negotiables.
REAL LIFE. REAL NEWS. REAL VOICES.
Help us tell more of the stories that matter from voices that too often remain unheard.